news
Kirkwall: In the Footsteps of Hossack launch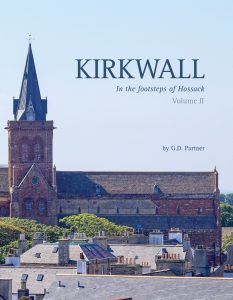 Next Wednesday night, November 21, sees the launch of a new book exploring the history of Kirkwall's main streets.
Kirkwall: In The Footsteps of Hossack, Volume 2 completes G.D. Partner's account of developments in the town over the past century.
The book will be launched on Wednesday evening and available for the first time to the public on Thursday at The Orcadian Bookshop. The author, David Partner, will be signing copies of his book at bookshop on Saturday, December 1 — time to be confirmed.