news
Kirkwall Grammar School officially opened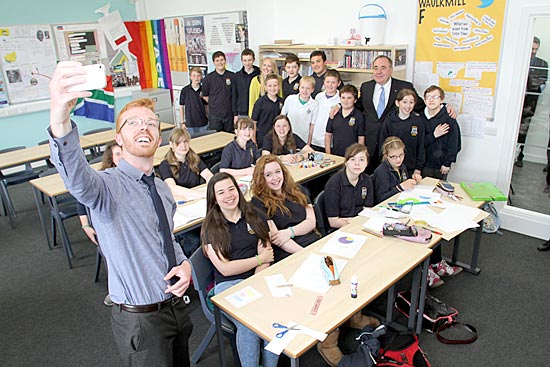 During his two-day visit to the county, First Minister Alex Salmond officially opened the new Kirkwall Grammar School and Papdale Halls of Residence this morning, Tuesday.
The school and halls were built as part of Orkney's £58 million Schools Investment Programme, boosted by £40 million from the Scottish Government.
Speaking at the official opening of the school, from where he also chaired the weekly Ministerial Cabinet meeting today, the First Minister said: "I'm absolutely delighted to join Orkney Islands Council and the pupils of Kirkwall Grammar School to officially open their new school buildings. I've been able to see for myself the high standard of the new buildings, and this has been recently echoed by inspectors as being 'outstanding'.
"Young people from Orkney and nearby islands will be able to develop their skills in top rate educational facilities, including a fantastic new theatre, hair dressing salon, state of the art classrooms and an abundance of social space for the young people."
The First Minister also opened the new £9.2 million Copland's Dock Development in Stromness, which has seen the construction of a new 100-metre pier and associated access road.