news
Kirkwall BID arrangements renewed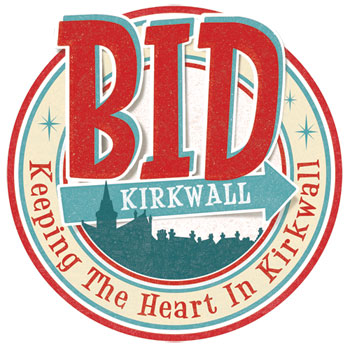 Non-domestic rate payers in Kirkwall Town Centre have voted in favour of renewing the Business Improvement District arrangements in the town.
A total of 118 votes were cast in the ballot, with 96 votes in favour of "yes" and 22 votes in favour of "no."
The requirements of the vote also meant that the total rateable value of the ballots voting "yes" had to exceed those voting "no" and this condition was met £2,408,850 to £315,375.
The Kirkwall BID, which was formed by a ballot in 2013, aims to give town centre businesses a unique opportunity to directly influence developments that will bring new life and energy to the town centre.
Through a BID manager and board structure the Kirkwall BID plans and manages a range of initiatives to support the town centre including a website, social media channels, training opportunities and projects that will create a more attractive and vibrant town centre.
Serena Sutherland, the current chair of the Kirkwall BID, believes that this result is great news for Kirkwall's town centre.
"The Board are looking forward to continuing their work in Kirkwall and have many exciting plans for the next five years – so watch this space," she said.
"On the back of the renewal ballot we're looking for some new board members and would welcome anyone getting in touch who feels like they would like to get involved in the development of the town centre. I agreed to chair the board until the vote took place and so today marks my last day. I would wish the Board all the best for the next five years"
Gavin Barr, OIC's director of development and infrastructure services is also pleased to see the BID arrangements renewed.
"The BID concept was something that the Council championed prior to the Kirkwall BID being established in 2013 and therefore I'm delighted to see that local businesses are so overwhelmingly in support of it continuing," he said.
"The Kirkwall BID has achieved a huge amount for the town centre and I look forward to seeing them continuing to thrive."