news
KGS leavers celebrated in piping out ceremony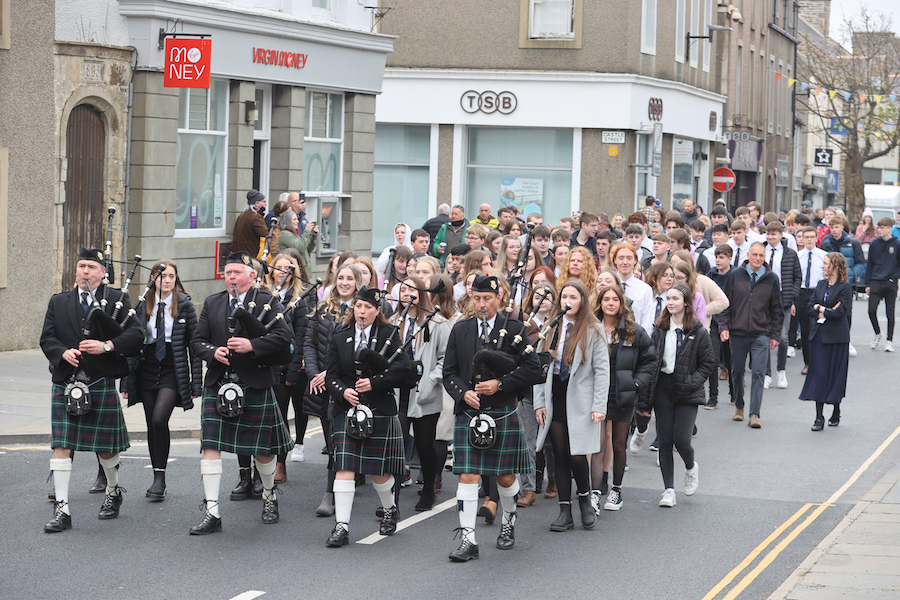 Pupils enjoying their last ever day at Kirkwall Grammar School were piped out the doors and down to St Magnus Cathedral this Friday afternoon.
The tradition sees youngsters leaving school from fourth, fifth and sixth year march down the street from the school, ahead of going on exam leave.
In Stromness, school leavers will be celebrated at a special event at the end of May.