news
John Rae nominated for mapping award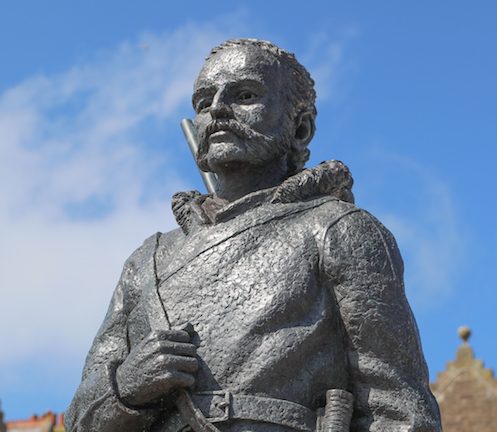 Historic local hero and Arctic explorer, Dr John Rae, is in the running for a posthumous award from the Royal Institution of Chartered Surveyors (RICS).
To celebrate its 150th year, the institute has set up polls in a number of categories as part of their Pride in the Profession awards. Folk are now able to vote online for John Rae in the Mappers category.
Dr Rae was born at the Hall of Clestrain in Orphir and went on to work with the Hudson's Bay Company in Canada. In the 1840s, Rae was drawn into the search for a lost Royal Navy expedition led by Sir John Franklin. After learning from the Inuit that the expedition had ended in disaster and that the last survivors having been forced to resort to cannibalism, he returned home with the news, but his reports were condemned by the national press.
Despite being discredited during his lifetime, in recent years Orkney's unsung hero has been widely acknowledged as having discovered a navigable North-West Passage through Canada. On September 28, 2017, on what would have been his 204th birthday, Dr Rae was posthumously given the freedom of Orkney.
Andrew Appleby, president of the John Rae Society — who are committed to marking the explorer's achievements — said: "He is now being painted into History, rather than airbrushed out."
For further details on how to vote in the awards, you can click here. T
he poll closes on Friday, February 1.