jobs
Orkney Island Council Vacancies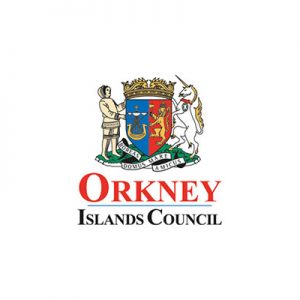 Chief Executive (Ref: ORK04175)
35 hours per week, Permanent, £112,722
Closing date for the above entry: Sunday 30 August 2020
Clerical Assistant, Smiddybrae House (Ref: ORK04152)
14 hours per week, Permanent, £19,201 – £19,932 pro rata
Tenant Participation Officer (Ref: ORK04158)
16 hours per week, Permanent, £21,574 – £23,362 /
£24,019 – £26,300 pro rata subject to qualification requirements
Clerical Assistant, Adult Social Work Team (Ref: ORK04159)
35 hours per week, Temporary up to 28 February 2021, £19,201 – £19,932 pro rata
Janitor, Burray Primary School (Ref: ORK04160)
10 hours per week, Permanent, £20,253 pro rata
Garage Mechanic (Ref: ORK04161)
37 hours per week, Monday – Thursday 8.00am – 4.00pm, Friday 8am – 3.30pm, Saturday 8.00am – 4.00pm
(where on the rota), Permanent, £27,658 – £30,310
Cook Supervisor, Westray Junior High School (Ref ORK04164)
10 hours per week, Monday & Thursday 9.00am – 2.30pm (30-minute deducted break), Term time, Permanent,
£21,334 – 22,472 pro rata
Kitchen Assistant, Westray Junior High School
(Ref: ORK04165)
8 hours per week, Tuesday & Wednesday 10.00am – 2.30pm (30-minute deducted break), Term time, Temporary maternity cover up to 31 August 2021, £20,253 pro rata
Cook, Smiddybrae House (Ref: ORK04166)
29.6 hours per week, Permanent, £22,054 -£22,904 pro rata
Closing date for the above eight entries:
Sunday 9 August 2020
Relief Support for Learning Assistant, Various Schools (Ref: ORK04153)
£10.57 per hour, Hours are offered on an as-and-when required basis
Relief Early Years Practitioner, Various Schools
(Ref: ORK03866)
£11.87 / £13.21 per hour, Hours are offered on an as-and-when required basis
Recruitment for the above posts is ongoing.
Salaries and hourly rates are inclusive of Distant Islands Allowance and Shift Allowance where applicable.
Orkney Islands Council ensures that the pay for all posts meets the Scottish Local Government Living Wage.
Further information is available from, and online applications can be made through:
www.myjobscotland.gov.uk/orkney
Follow us on Twitter @orkneycouncil
If you are unable to apply online, and need to apply using an alternative format, please contact Customer Services at Orkney Islands Council, School Place, Kirkwall, Orkney, KW15 1NY, Tel: (01856) 873535 or email: customerservice@orkney.gov.uk.
www.orkney.gov.uk
Orkney Islands Council is an equal opportunities employer and positively encourages applications from suitably qualified and eligible candidates regardless of age, gender, race or ethnicity, disability, religion or belief, sexual orientation, marriage or civil partnership status, pregnancy or maternity status or gender reassignment status.