jobs
OIC Vacancies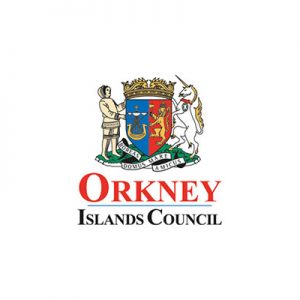 Early Years Lead Practitioner, Papa Westray Primary School (Ref: ORK04636)
24.5 hours per week, Temporary up to 28 June 2023,
£24,127 – £26,408 / £26,865 – £29,474 pro rata
Visitor Services Assistant, St Magnus Cathedral
(Ref: ORK04688)
14 hours per week, Wednesdays and Thursdays,
1 April – 30 September, Permanent, £19,310 – £20,040 pro rata
Closing date for the above two entries:
Sunday 13 June 2021
Relief Mobile Community Responder (Ref: ORK04649)
£11.08 per hour, Hours are offered on an as and when required basis
Relief Night Care Assistant (Ref: ORK04662)
£10.52 per hour, Hours are offered on an as-and-when-required basis
Social Care Assistant, Hamnavoe House (Ref: ORK4665)
22.2 hours per week, Shift working over seven days, Permanent, £23,273 – £24,525 pro rata
Developing the Young Workforce School Co-ordinator (5 posts) (ORK04701)
17.5 hours per week, Temporary up to 31 March 2022,
£20,332 – £21,408 pro rata
Kitchen Assistant, Papdale Primary School (Ref: ORK04706)
9 hours per week, Thursdays and Fridays, 9am-2pm (30-minute deducted break), Term time, Permanent, £20,284 pro rata
Kitchen Assistant, Stromness Primary School
(Ref: ORK04707)
10 hours per week, Monday to Friday, 11.45am – 1.45pm,
Term time, Permanent, £20,284 pro rata
Project Officer (2 posts) (Ref: ORK04709)
35 hours per week, Temporary up to 31 March 2022,
£29,827 – £32,820
Kitchen Domestic, St Rognvald House (Ref: ORK04711)
37 hours per week, Shift working over seven days, Permanent, £22,085
Home Carer (Ref: ORK04713)
21.25 hours per week, Shift working over seven days, Permanent, £23,273 – £24,525 pro rata
Cleaner, Council Offices (2 posts) (Ref: ORK04714)
15 hours per week, 3 hours per day 5.00pm – 8.00pm
Monday to Friday, Permanent, £20,084 pro rata
Refuse Driver (2 posts) (Ref: ORK04720)
1 x 37 hours per week
1 x 37 hours per fortnight, working alternate weeks
Permanent, £21,364 – £22,502 pro rata
Closing date for the above eleven entries: Sunday 20 June 2021
Environmental Health Manager (Ref: ORK04692)
35 hours per week, Permanent, £44,676 – £48,599
Roads and Environmental Services Operations Manager
(Ref: ORK04698) 
35 hours per week, Permanent,
£41,628 – £44,037 / £44,676 – £48,599
Closing date for the above two entries: Sunday 27 June 2021
Relief Early Years Practitioner (Ref: ORK04456)
£11.88 / £13.22 per hour, Hours are offered on an as-and-when-required basis
Relief Social Worker (Ref: ORK04460)
£20.68 per hour, Hours are offered on an as and when required basis
The recruitment for the above entries is ongoing.
Salaries and hourly rates are inclusive of Distant Islands Allowance and Shift Allowance where applicable.
Orkney Islands Council ensures that the pay for all posts meets the Scottish Local Government Living Wage.
Further information is available from, and online applications can be made through:
www.myjobscotland.gov.uk/orkney
Follow us on Twitter @orkneycouncil
www.orkney.gov.uk
If you are unable to apply online, and need to apply using an alternative format, please contact Customer Services at Orkney Islands Council, School Place, Kirkwall, Orkney, KW15 1NY, Tel: (01856) 873535 or email: customerservice@orkney.gov.uk.
Orkney Islands Council is an equal opportunities employer and positively encourages applications from suitably qualified and eligible candidates regardless of age, gender, race or ethnicity, disability, religion or belief, sexual orientation, marriage or civil partnership status, pregnancy or maternity status or gender reassignment status.