news
Japanese art and culture at the Pier Arts Centre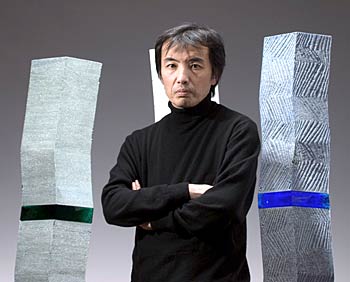 A short series of talks, events and performances is being presented at the Pier Arts Centre this week to highlight Japanese art and culture.
The events will also be an opportunity for people to hear first had accounts of the earthquake and tsunami and their disastrous aftermath that hit the north-east of Japan in March.
Professors Masayuki Yasuhara and Yoshihisa Nakano perform with Novaia Liustra, developing multi-faceted expressive forms that go beyond the boundaries of fine arts and music. Through exploring the use of the Theremin, an early electronic musical instrument, and ionization, the group aim to develop fresh forms of art and sound.
The artists, who are regular visitors to Scotland, are travelling to Orkney to find out more about renewable energy.
Novaia Liustra will give an informal performance and talk at the Pier Arts Centre on Friday, September 23, at 7.30pm.
Next week, on Wednesday September 28, will see a day long installation of work by Takahiro Kondo in the gallery, as well as a talk about the artist's work at 7.30pm in the evening.