news
Islands wind projects included in UK government support scheme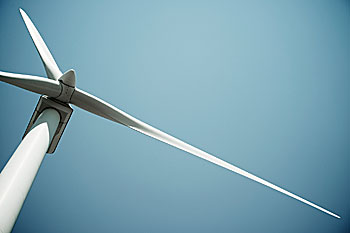 Onshore renewable wind energy projects in Orkney are set to receive a funding boost, as the UK government has announced the area is to be included in a £557 million support scheme.
Projects in Orkney, Shetland and the Western Isles are all to be allowed to compete in the government's Contracts for Difference scheme — a competitive auction for less established renewable technologies, which will be held in spring 2019.
Under the scheme, developers compete to secure a minimum price guarantee for the electricity their projects generate.
The announcement comes as part of the launch of the government's Clean Growth Strategy.
Energy minister Richard Harrington commented: "The UK Government's Clean Growth Strategy has set out how the whole of the UK can benefit from the global move to a low-carbon economy.
"Scotland already has a strong record in exploiting the potential of clean growth, with more than half of Scottish electricity consumption coming from renewable sources.
"We want to go further creating thousands of good jobs and attracting billions of pounds worth of investment. That's why we are ensuring that remote island wind projects in Scotland, which have the potential to benefit the island communities directly, have access to the same funding opportunities as offshore wind in the next renewables auction round."
The announcement has been welcomed by the leader of Orkney Islands Council, James Stockan, who said: "It is vital that projects in our islands can compete for support that could make a real difference in getting projects off the ground. Our Council made the strongest possible case for this.
"The Westminster and Scottish Governments recognise that wind projects in Orkney, Shetland and the Western Isles have the potential to provide around 3 per cent of UK's total energy demand.
"So, I am very pleased that projects in the islands, with the potential to greatly benefit our community, will have access to the same funding opportunities as offshore wind in the next auction round.
"It is disappointing that wave and tidal projects are not included and we will continue to put the case for the funding support that will benefit the further development of the marine renewables sector."