news
Islands Deal business cases move forward for Government approval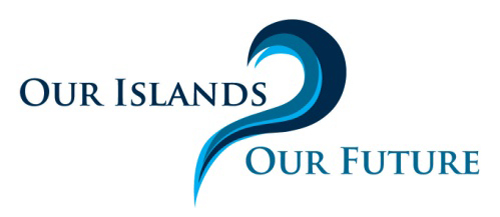 Two projects worth a combined £14.5million investment in Orkney's future have been submitted for approval to the UK and Scottish Governments.
The outline business cases for a Scapa Flow Future Fuels Hub and the second phase of the Orkney Research and Innovation Campus (ORIC2) in Stromness have been approved by the Islands Growth Deal joint committee, and will now go forward for government approval.
The committee, which will oversee the Islands Deal, consists of two elected representatives from each of the island councils.
Councillor James Stockan, leader of Orkney Islands Council, said: "A huge effort goes on behind the scenes to reach key milestones such as these.
"We hope that the projects will give a degree of support for the economy in terms of investment and job creation.
"There are merits to be had for each island area and we are looking forward to seeing what the future holds as the projects progress.
"This is an exciting time for all our islands."
The Islands Growth Deal consists of 18 proposals which will capitalise on the islands' unique assets and which will deliver an investment of £50million each from the Scottish and UK Governments, and an anticipated £235 million from project partners, subject to final approval of robust business cases. The ten-year programme of investment has the ambitious target of creating up to 1,300 jobs.
The Scapa Flow Future Fuels Hub, which will enable the supply and distribution of low and net zero fuels to be established in Orkney. It is set to be funded with investment of up to £6.5million from the Scottish Government.
ORIC2 aims to enhance existing facilities at the Stromness campus and creation of new spaces to further enable academic and commercial activity, collaboration, and business incubation. It is set to be funded with investment of up to £8million from the UK Government.
A business case has previously been submitted for Islands Centre for Net Zero, a cross-island project being led by Orkney-based EMEC (the European Marine Energy Centre) working alongside Heriot Watt University and a range of island partners. It is set to benefit from £16.5million investment (£16 million from the UK Government and £500,000 from the Scottish Government).
UK Government minister for Scotland, Iain Stewart, said: "These exciting projects will transform and grow island-based industries and provide the skills needed to make the most of the opportunities being created.
"The UK Government is investing £50 million into the Islands Deal and more than £1.7 billion into regional initiatives across Scotland to level up communities and build back better from the pandemic."
Scottish Government economy secretary, Kate Forbes, said: "Creating sustainable and high quality jobs and enabling the use of low carbon fuels will be crucially important to help build a sustainable and prosperous economy for Scotland's island communities.
"The Scottish Government is investing £50 million in the Islands Growth Deal and welcomes significant progress made so far."