sport
Island Games opens in Gibraltar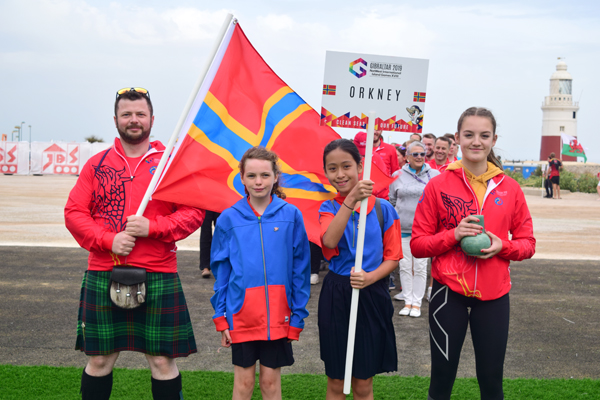 The 2019 NatWest International Island Games was officially opened this evening in a blustery and overcast Gibraltar.
Twenty-two islands will compete over the course six days, beginning tomorrow.
Orkney's 42-strong side were led in by small-bore shooter Bobby Spence who was flag-bearer while Sian Smith was water-carrier.
Among the dignitaries speaking at the fantastic Europa Point Stadium, Linda Alvarez, head of the organising committee, Jorgen Pettersson, chairman of the International Island Games Association, and Fabian Pacardo, Gibraltar's chief minister welcomed the athletes and spectators to the British Overseas Territory.
There was a strong emphasis on eradicating plastic pollution during the opening ceremony, adding to the Games' commitment to cutting plastic use at every opportunity.