news
Island Games begin on the Isle of Wight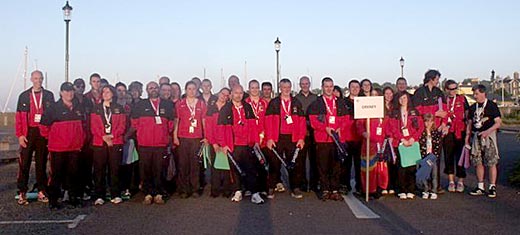 The 14th NatWest Island Games get under way on the Isle of Wight today, following an opening ceremony yesterday.
Orkney is represented in nine sports – archery, athletics, badminton, clay pigeon, cycling, golf, sailing, shooting and swimming.
A total of 3,000 competitors, from 25 island groups, are taking part in the six-day tournament.
Click here for the official site.
The results for all events, and medal table, can be found here.