news
In this week's The Orcadian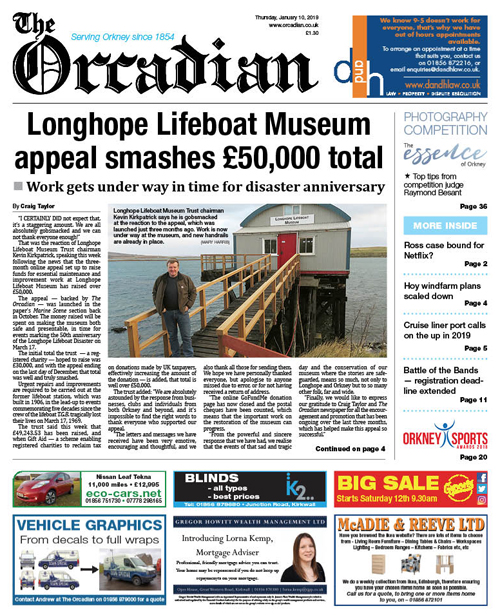 This week's edition of The Orcadian is now available in shops and online, here.
This week's front page of the paper features a story where the chairman of the Longhope Lifeboat Museum Trust describes his shock and delight at seeing an appeal for funds break the £50,000 barrier.
Also in this week's edition of The Orcadian:
• A crime author hopes to produce a book on the Shamsuddin Mahmood murder case.
• Hoy windfarm plans are scaled down.
• Cruise liner port calls on the up in 2019.
• The deadline for the Battle of the Bands competition has been extended.
•The shortlist for the Orkney Sports Awards is unveiled.
For all these stories and much more, pick up a copy of today's edition of The Orcadian.