news
In this week's The Orcadian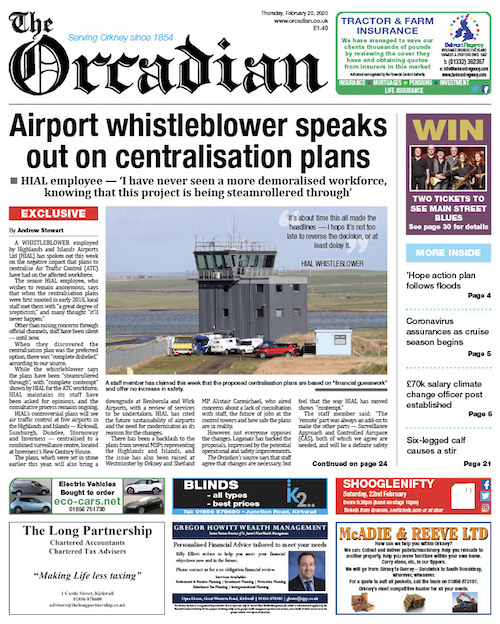 This week's edition of The Orcadian is now available in shops and online, here.
This week's front page features:
• A HIAL whistleblower speaks out on the effect the airport operator's centralisation plans have had on the workforce.
Also in this week's edition:
• Cruise liner coronavirus threat?
• NHS Orkney's digital transformation
• New expedition ship set to begin cruise ship season
• Meet Dee Dee — the six-legged calf
For all these stories, and much more, pick up a copy of The Orcadian today.