news
In this week's The Orcadian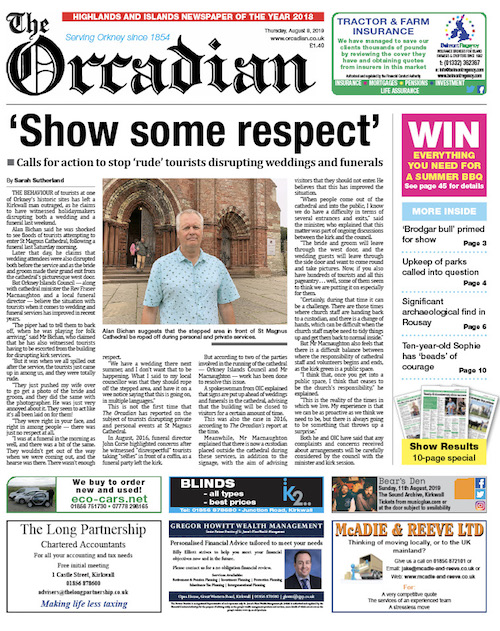 This week's edition of The Orcadian is now available in shops and online, here.
This week's front page features a story on a Kirkwall man who has spoken out about the behaviour of tourists at local historical sites.
Alan Bichan claims to have witnessed holidaymakers disrupting both a wedding and a funeral recently.
Also in this week's edition:
• The upkeep of playparks in Stromness is called into question.
• A large Norse hall is discovered in Rousay
• A Stronsay father is "sickened" by the news that a 5G trial will continue on the island.
This week's edition of the newspaper also includes reports from the first two of Orkney's six agricultural shows — the Sanday and East Mainland shows, plus full results from last month's Hoy Poultry and Produce Show.
For all this, and much more, pick up a copy of The Orcadian today.