news
In this week's The Orcadian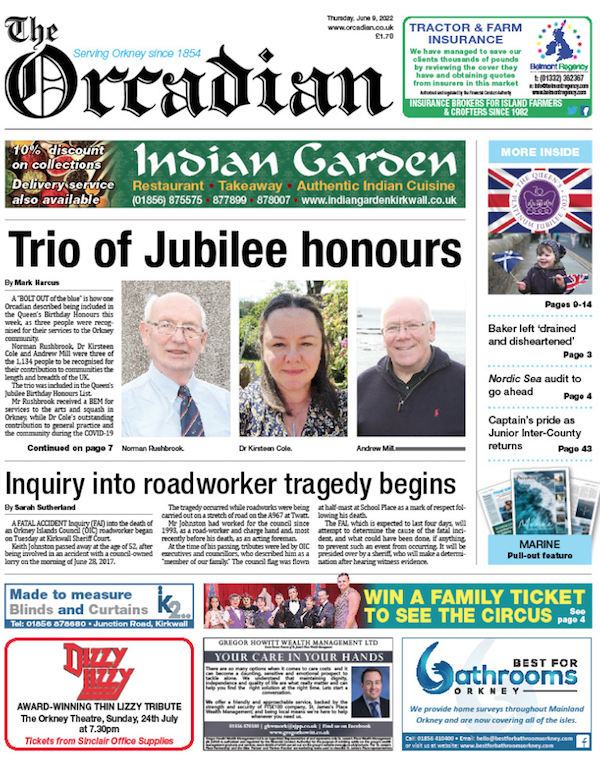 This week's edition of The Orcadian is now in shops and is available online here.
On the front page are the three Orkney residents included on the Queen's Jubilee Birthday Honours List, and news that a Fatal Accident Inquiry into the death of a council roadwork began on Tuesday.
Pick up your copy, which includes a marine pull-out feature, a round-up of the jubilee celebrations, and a Junior Inter-County special sports section.
Also inside:
Government to launch ferries inquiry
Baker left "drained and disheartened"
Nordic Sea audit to go ahead
Council leader outlays fears for "fragile" Stromness
Is our bus service leaving you behind?
NHSO audit to look into finances and fraud risk
New housing scheme approved in Stromness
New coxswain takes the helm at Longhope
Lord Jim Wallace reflects on a year in moderation
Sheep Festival set for grand return