news
In this week's The Orcadian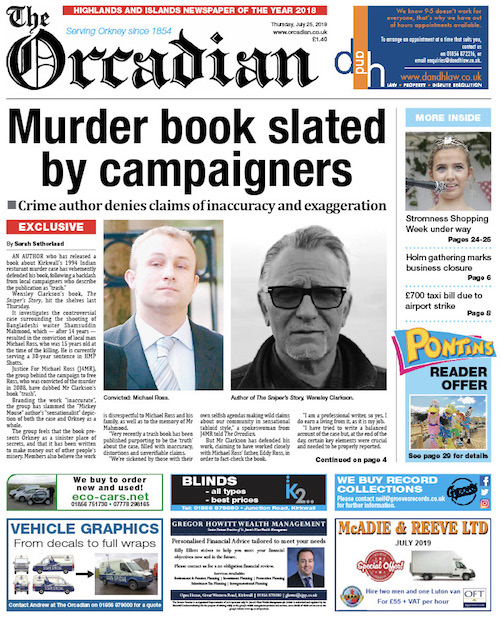 This week's edition of The Orcadian is now available in shops and online, here.
This week's newspaper features a front-page story on:
• An author who has released a book about Kirkwall's 1994 Indian Restaurant murder case has vehemently defended his book, following a backlash from local campaigners who have described his publication as "trash".
Also in this week's newspaper:
Standing Stones Hotel under new management
Brodgar draws a crowd on popular open day
Orkney visit for '"chatty man" comedian Alan Carr
For all these stories, and much more, pick up a copy of The Orcadian today.