news
In this week's The Orcadian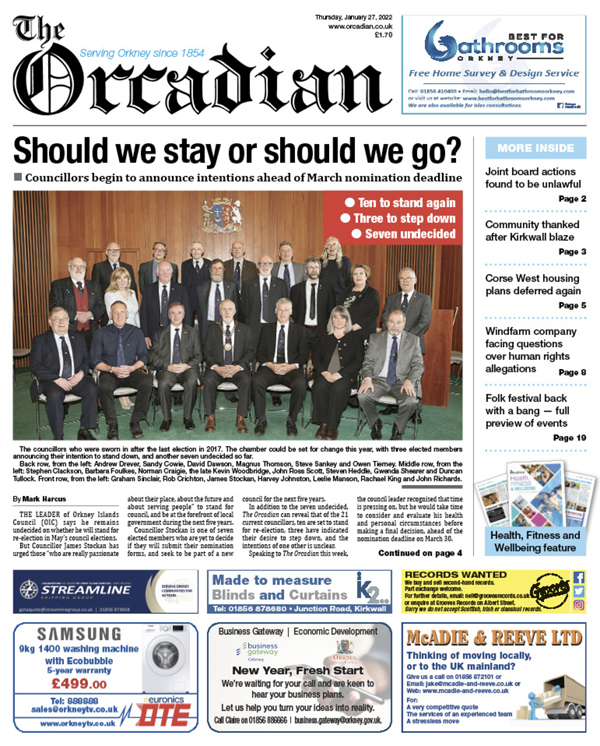 This week's edition of The Orcadian is now in shops and is available online, here.
The front page looks ahead to May's council elections and gauges what the feelings are from the current councillors as to whether they will seek re-election, intend to stand down, or are yet to decide.
Included inside is:
Councillors' effort to avoid 'crisis' deemed 'unlawful
Community rallies after Kirkwall blaze
Online event for women interested in councillor role
Housing plans deferred for site visit — again
HIAL remote tower costs revealed
Costa Head developers considering appeal
Kirkwall Sheriff Court round-up
The night that Mother Nature unleashed a 'reign of terror' — 70 years on from 1952 hurricane
THAW's main funder stops support
Parking crackdown urged in Stromness
Folk Festival line-up unveiled
Health, fitness and wellbeing feature
Past bull show and sales remembered
OIC approves initial plans for Scapa Flow memorial building
Shortlist for Orkney Sports Awards revealed
For all this, and much more, pick up The Orcadian.