news
In this week's The Orcadian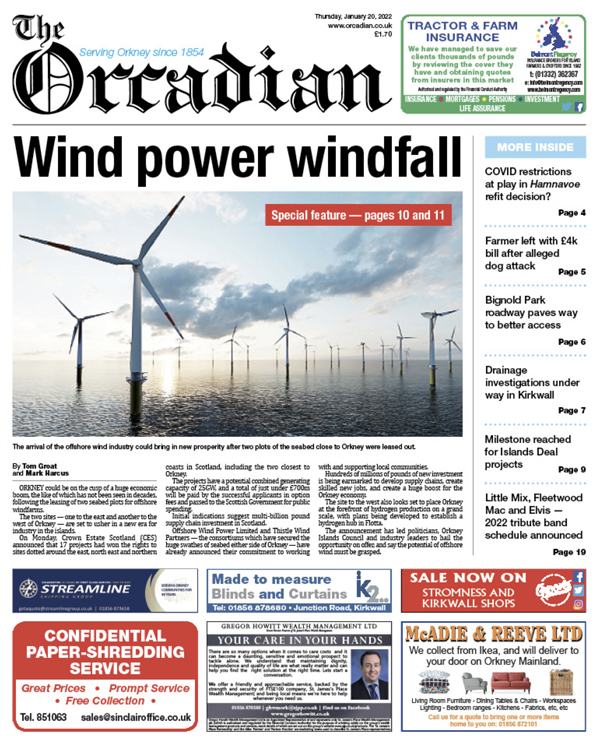 This week's edition of The Orcadian is now in shops and is available online, here.
The front page reports on the news that two areas of the seabed to the east and west of Orkney are to be developed for major offshore wind projects.
There's already a commitment of £140million in the local supply chain from one of the developers, and more is expected to come as Orkney looks to take full advantage of its location and areas like Scapa Flow in attracting new business for the islands.
Included inside is:
COVID curveball curbs Hamnavoe replacement options
Farmer left with £4,000 bill after alleged dog attack
Bignold Park development complete
Permission sought for new offshore salmon site
A life on the Orkney waves for retired captain Kevin Manson
RSPB continues to review Lyness windfarm
Comedian set to bring back the laughter at Orkney Theatre
Loganair appeals for applications to £30,000 renewable energy fund
Rare calve triplets boost CLAN funds
For all this, and much more, pick up The Orcadian.