news
In this week's The Orcadian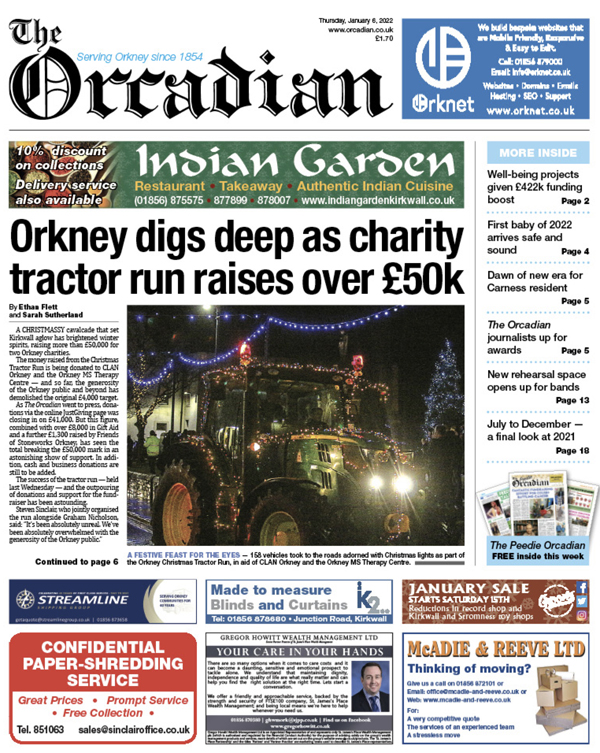 This week's edition of The Orcadian is now in shops and is available online, here.
The first front page of 2022 covers the astounding success of the Christmas Tractor Run — and the fact that the festive parade has now raised over £50,000 for two Orkney charities.
Also included in this week's newspaper is The Peedie Orcadian for younger readers.
Also inside:
Delight for family after first baby of 2022 is born
Ferry company purchases replica lighthouse in aid of charity
Bringing Orkney's empty homes back into use
Bumper festive season for charities
A new "Kraken" place for bands
Blide Trust welcomes new electric bus
New wellbeing projects receive boost in government funding.
For all this, and much more, pick up The Orcadian.