news
In this week's The Orcadian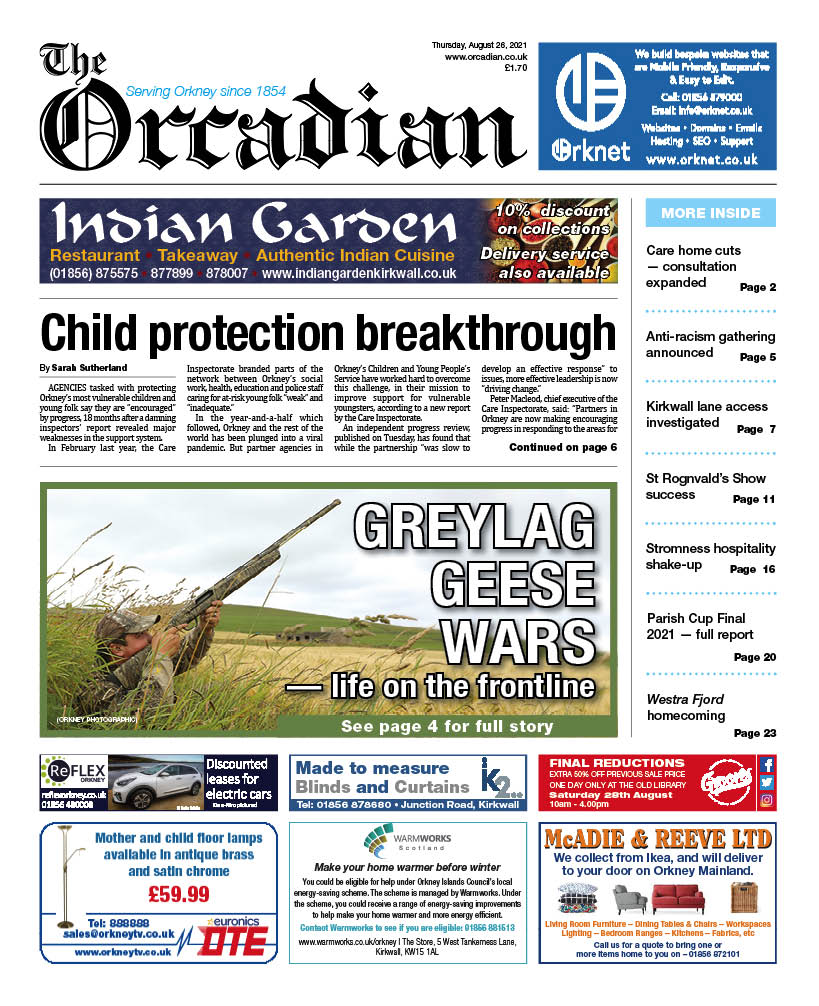 This week's edition of The Orcadian is now in shops and is available online, here.
On the front page, news of significant progress being made to improve child protection services in Orkney, 18 months on from a damning report by inspectors.
Also featured on page one, a photo from the frontline of Orkney's Greylag Geese war — full story on page four.
Also inside this week's newspaper:
Families consulted on care home cuts
Veterans reflect on Afghanistan
Anti-racism gathering announced
Kirkwall lane in right of way investigation
Focus on business — Behind the scenes with NOV
County home show success!
The latest criminal proceedings at Kirkwall Sheriff Court
Shake up for Stromness hospitality
McArthur meets with NFUS Orkney
The Orcadian Parish Cup Final 2020
Westra Fjord lands in Kirkwall
Keep and eye on Orkney's housing market in our Property section
Find new opportunities and announcements in our Classifieds section
Take a Peedie Break with our weekly crossword, sudoku, peedie quiz and cartoon strip
Have a gander at times past in From Our Archives