news
In this week's purple edition of The Orcadian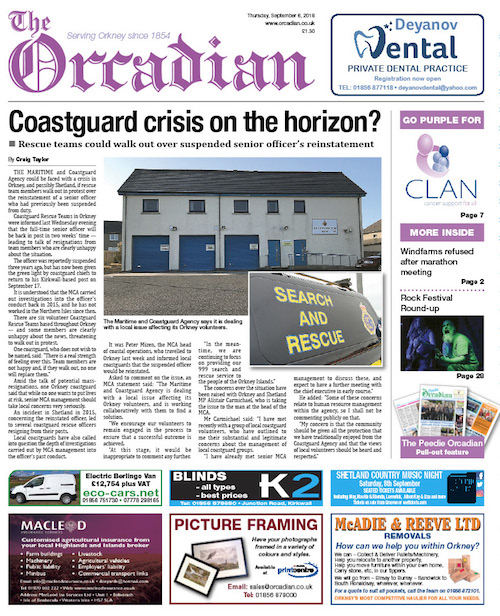 This week's special purple edition of our newspaper is now in shops and available online, here.
This week's front page asks if there could be a coastguard crisis on the horizon as rescue teams may be considering a walk-out over the reinstatement of a suspended senior officer.
Also in this week's newspaper:
• Two major applications for major on-shore wind farms in Orkney are refused by local councillors — we have coverage of the meetings on page two and local views in Letters to the Postbag, on pages 35 and 36.
• A new on-demand transport system is to be tested in Orkney.
• The newspaper goes purple to celebrate CLAN Cancer Support's 35th birthday.
• Full coverage from the weekend's Orkney Rock Festival plus a preview of this year's Orkney International Science Festival.
For all this, and much more, pick-up this week's edition of The Orcadian.