news
In this week's edition of The Orcadian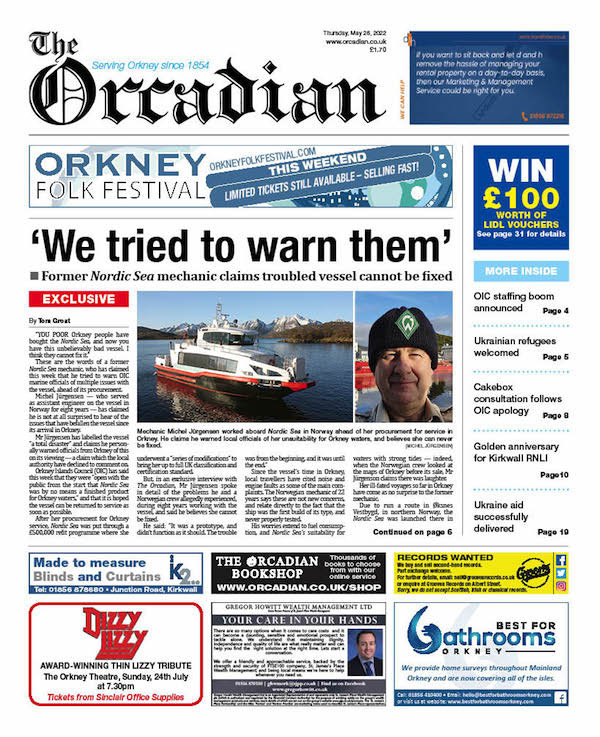 This week's edition of The Orcadian is now in shops and is available online here.
On the front page, we report the concerns of a Norwegian mechanic who worked on the Nordic Sea and claims that he tried to warn Orkney Islands Council marine officials of multiple issues with the vessel, ahead of its procurement.
The council has said that they were "open with the public from the start that Nordic Sea was by no means a finished product for Orkney waters," and that it is hoped the vessel can be returned to service as soon as possible.
Also inside:
Climate action critics appointed to consultative committee
Church moderator role rounds-up
OIC announces staffing boom
Orkney household welcome first Ukrainian refugees
Ferry reshuffle ruffles feathers
Council to consult public following cakebox controversy
Kirkwall RNLI marks 50th anniversary
Sanday claim the Parish Cup of Food with storybook spread
Mark and Paddie's Romania road-trip epic delivers
Researchers bere all at international hub
Orkney needs 2,000 new homes in the next decade
For all this and more, pick up The Orcadian.