news
In this week's edition of The Orcadian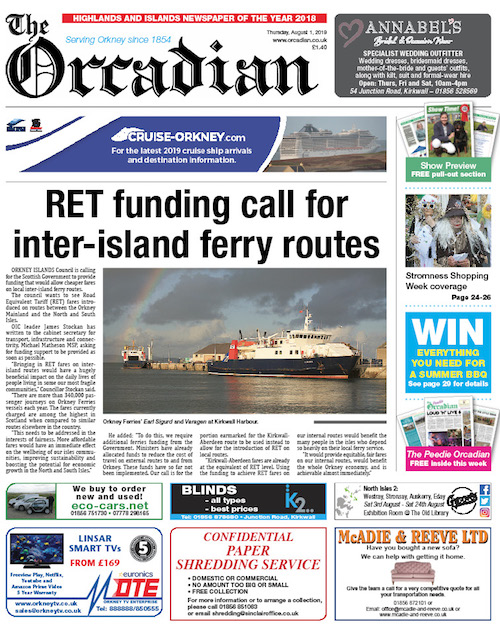 This week's edition of The Orcadian is now available in shops and online, here.
This week's front page features a story on:
• Orkney Islands Council is calling for the Scottish Government to provide funding that would allow cheaper fares on local inter-island ferry routes. The council wants to see Road Equivalent Tariff (RET) fares introduced on routes between the Orkney Mainland and the North and South Isles.
This week's newspaper also features:
• Insulation King faces police probe
• All the fun of the Hoy Poultry and Produce show
• Patients face airport strike disruption
• Coverage from this year's Stromness Shopping Week
This week's newspaper also comes with a pull-out section previewing the six agricultural shows taking place from this Friday through next week.