news
In this week's edition of The Orcadian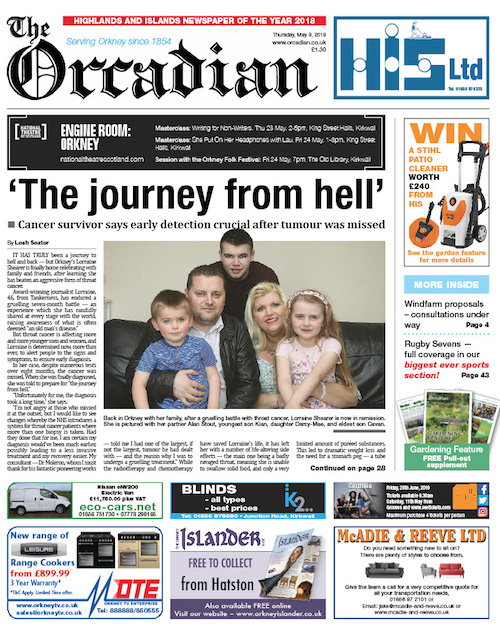 This week's edition of The Orcadian is now available in shops and online, here.
This week's front page features:
• A journey to hell and back — award-winning journalist Lorraine Shearer shares the story of her gruelling battle with throat cancer.
Also in this week's paper:
• Protesters demand climate change action
• An Orkney man competes to be Orkney's fittest farmer
• An epic journey across the Canadian Arctic comes to an end
• The local council meets with members of the public to answer questions about their proposed wind turbine developments
This week's paper also includes a huge round-up of sports action from the weekend, with reports from the Orkney Rugby Sevens, the Orkney women's hockey team's matchup with Ellon as part of the Scottish District Cup, the Kirkwall 10k and more.
For all these stories, and much more, pick up a copy of The Orcadian today.