news
In this week's edition of The Orcadian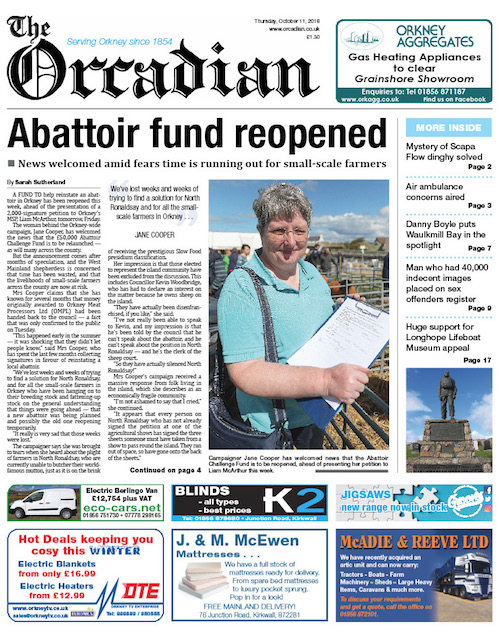 This week's edition of The Orcadian is now available in shops and online here.
This week's front page of the paper features a story on about the reopening of Orkney Islands Council's Abattoir Challenge Fund and the presentation of a petition with 2,000 signatures setting out the need for an abattoir facility based in the county.
Also in this week's newspaper:
• The mystery behind a small dinghy discovered in Scapa Flow last week is solved.
• Are more cuts to council-run services on the way? Calls are made for a re-evaluation of the "unsustainable" health and social care budget
• Comedian Jason Manford makes a date with Orkney.
• Tributes are paid to a long-serving ferry skipper.
For all these stories, and much more, pick up today's edition of The Orcadian.