news
In this week's edition of The Orcadian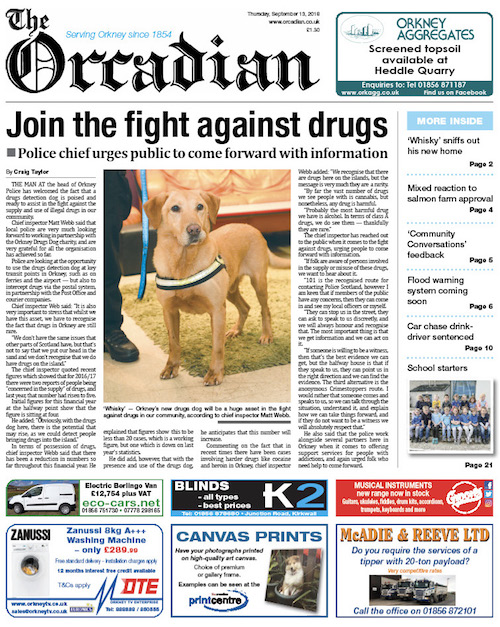 This week's edition of The Orcadian is now available from all the usual outlets and online, here.
This week's front page features a story on the visit of Orkney's future drugs dog, Whisky, with a plea from the local police for the public to join the fight against drugs.
This week's newspaper also features:
• Orkney Islands Council publishes feedback from its "Community Conversations" events
• Rounding up an exciting summer of archaeology in Orkney
• Our first batch of reviews from the Orkney International Science Festival
• Orkney goes crazy for the moon!
For all these stories and much more, pick up a copy of this week's edition of The Orcadian.