news
In this week's edition of The Orcadian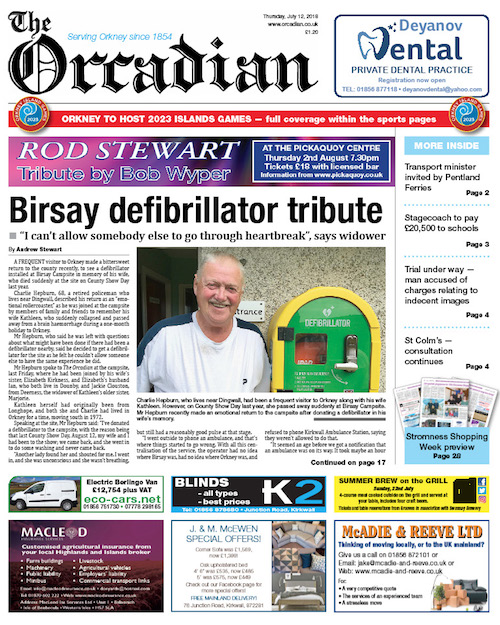 This week's paper is now available from all the usual outlets and online, here.
This week's front page features an article about a man, who recently made a return to Birsay Campsite to donate a defibrillator after his wife sadly collapsed and died there last year.
Also in this week's paper:
Pentland Ferries invite the Scottish Government's new transport minister to visit Orkney to discuss RET
Stagecoach ordered to pay £2,500 to Orkney Schools
NHS Orkney marks 70 years of the national health service
A two-page feature on the upcoming 70th Stromness Shopping week.
For all these stories, plus much more, pick up your copy of The Orcadian today