news
In this week's edition of The Orcadian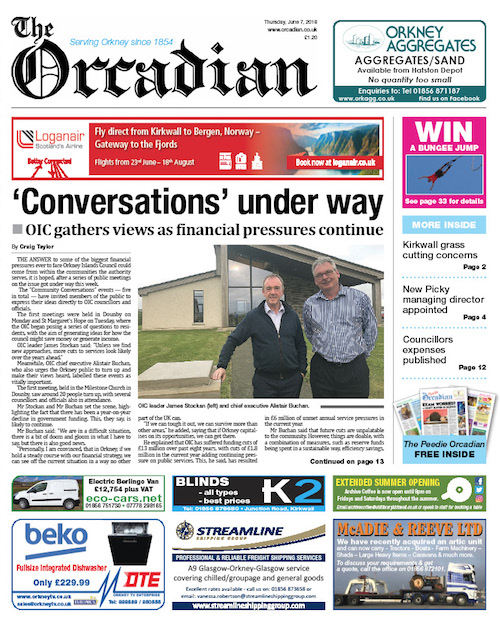 This week's edition of The Orcadian is now available from all the usual shops and online, here.
Our front page article this week is all about Orkney Islands Council's "Community Conversation' events, this first of which took place on Monday.
With the events, the council has asked members of the public to come along and talk about their ideas for saving money in the current financial climate with councillors and officials.
Also in this week's paper:
Council says the weeds and long grass, in some public areas around Orkney, reflects the severity of the current financial situation.
Islands Bill — "historic achievement" welcomed
a round-up of all the weekend's inter-county sports action
"No explanation" for Old Western Road bus accident
For all these stories pick up a copy of this week's edition of The Orcadian.