news
In this week's edition of The Orcadian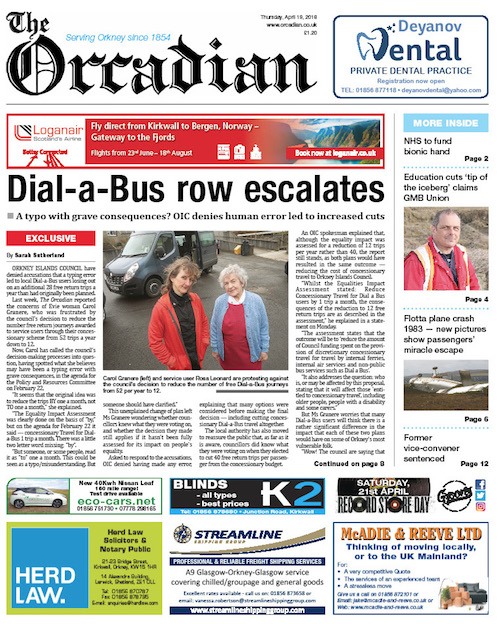 This week's edition of The Orcadian is now available from all the usual outlets, and here.
On the front page of the newspaper this week, Orkney Islands Council (OIC) has denied accusations that a typing error led to local Dial-a-Bus users losing out on an additional 28 free return trips a year.
Our back page features full coverage of Orkney Football Club's historic victory at the weekend, with the club winning the North Caledonian League for the first time.
Also in this week's paper:
• The dreams of a young Westray woman — born with a missing right hand — have been answered, after the NHS agreed to fund a bionic hand.
• A trade union representing education staff has claimed that cuts to Orkney Islands Council's support for learning budget are just the 'tip of the iceberg.'
• The 35th anniversary of a Flotta plane crash has been marked by the reveal of images from the incident, which have never been published before.
For full round-ups of all the week's top news, from entertainment to farming, pick up a copy of this week's edition of the newspaper.