news
In this week's edition of The Orcadian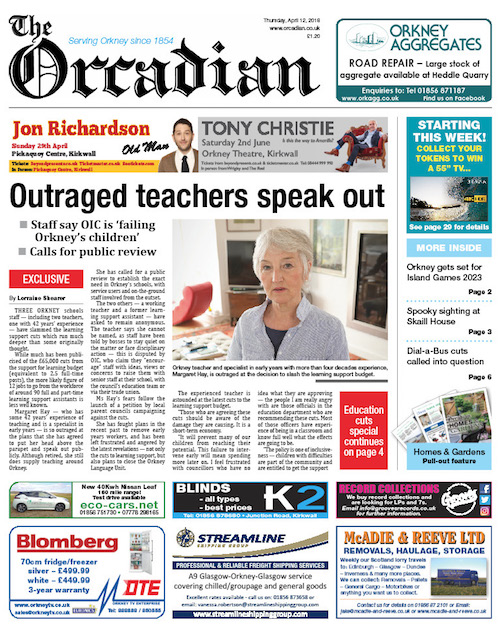 This week's edition of The Orcadian is now available from all the usual outlets, and here.
This week's front page features stories on:
• Outraged teachers speak out — three Orkney schools staff, including two teachers, have slammed the learning support cuts which run much deeper than some originally thought.
Also in this week's paper:
• Orkney sets sights on securing the Island Games for 2023.
• Spooky sightings at Skaill House.
• Dial-a-bus cuts called into question
For all these stories, plus round-ups of all the county's top news, pick up a copy of The Orcadian today.