news
How would you improve Kirkwall's places and spaces?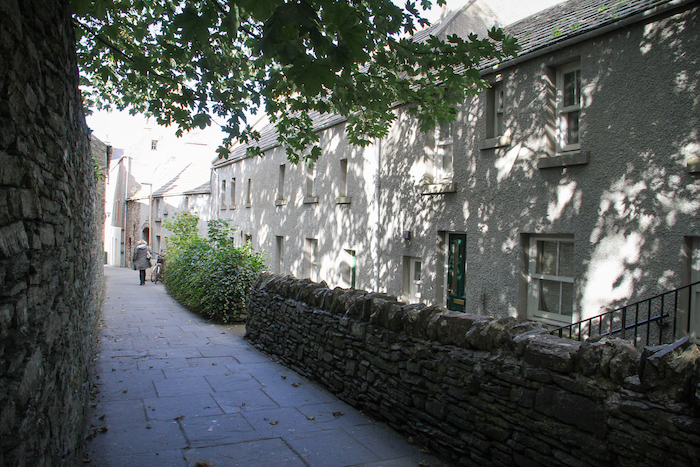 A public consultation, looking at how Kirkwall's townscape could be improved, is due to start next week.
Part of the Kirkwall THI project, Places and Spaces has been developed with the input of the Kirkwall and St Ola Community Council and the Kirkwall Business Improvement District (BID), with other community groups contributing ideas.
Spencer Rosie, chair of the Kirkwall Townscape Heritage Initiative (KTHI) Partnership is pleased with the developments that have been made so far.
"We are now over half way through the life of the Project and the Kirkwall THI has already delivered improvements to a number of buildings in the town centre," he said.
"But improving buildings is only part of the picture — an important part of conserving historic areas is making sure they are places of activity, so that local economies thrive and buildings stay in use. The Places and Spaces project aims to help achieve this."
Proposals, which will be highlighted during public consultation, include:
Providing better paths and seating near the War Memorial to enhance it as a place to stop and reflect on the significance of the monument.
Improving the area around Spence's newsagents to help draw people into Victoria Street.
Improving the area at the bottom of the Strynd and top of Castle Street for people and creating space for signage and information.
The Kirkwall THI team is also looking at signage and interpretation throughout the town centre.
Members of the public can find out more about the proposals when they are shown for the very first time in the foyer of the Kirkwall Town Hall on Friday, October 6 and Saturday, October 7, between 11:30am and 4.30pm each day. There, KTHI staff will be available to talk you through the proposals.