news
If driving slow — let faster vehicles go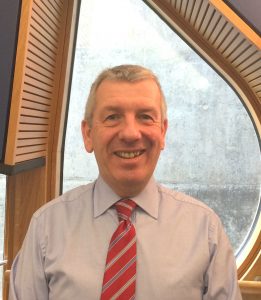 Highlands and Islands MSP David Stewart MSP, is warning drivers that slow-moving vehicles, long queues of traffic and mile after mile of congestion, can cause frustration which in turn causes drivers to engage in unsafe and anti-social driving behaviour that they would not normally become involved in.
Mr Stewart, who is also a road safety campaigner is spreading the message "if driving slow — let faster vehicles go" and reminding slow drivers that, if they fail to let faster vehicles pass, they can be charged with Careless Driving.
Mr Stewart said: "We know that adverse driver behaviour is the cause of many road collisions and we also know that driver behaviour can be affected by frustration caused by other road users, in this case, those that drive slowly and fail to let faster vehicles pass.
"At this time of year when our roads are very busy, drivers need to always remember and check their mirrors to make sure they are not unduly holding up other traffic. Single carriageway roads have passing places built in to permit overtaking, hence the reason whilst working with Tesco, I launched the Single Track Roads educational leaflet last year, to educate drivers about best practice whilst driving on our country roads, many of which are single carriageway.
David Stewart concluded " Through Visit Scotland, the NC500 team, Tesco filling Stations and other local community groups we have tried to spread this road safety message, but alas it needs to be spread wider and further, as day in and day out you drive on our roads and you will inevitably come across a driver who is travelling at such a slow speed that there is a big build up of traffic behind him or her."