news
Hydrogen-powered distillery to produce sustainable gin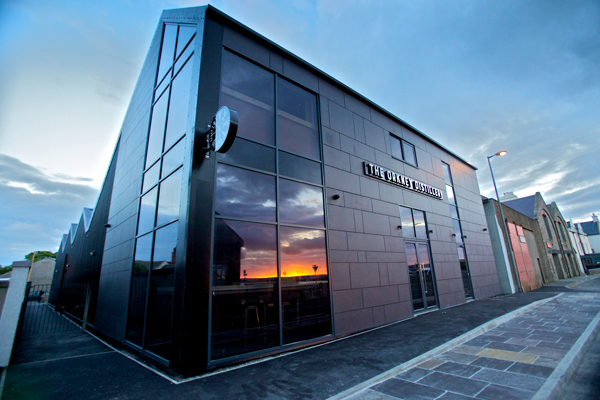 Orkney could be set to become home to a hydrogen-powered environmentally friendly gin distillery in a pioneering pilot project.
The HySpirits project will explore the possibility of converting a craft gin distillery — The Orkney Distillery in Kirkwall — from using liquid petroleum gas — currently used in gas BBQs and outdoor heaters — to hydrogen to make the process more environmentally friendly and create sustainable gin.
Funding for the £148,600 project is part of £390 million government funding announced today to help industry cut emissions.
Working with the European Marine Energy Centre's plant — which uses wind and tidal technology to produce hydrogen — the HySpirits project would use this locally-produced "green" hydrogen to supply zero-carbon heat for the gin distillation process.
If successful, this would reduce emissions from the plant by around 86 tonnes of CO2 every year — the equivalent annual emissions from 10 homes or 18 cars — and show how the UK's growing craft brewing industry can switch from using fossil fuels to cleaner alternatives.
Stephen Kemp, director of Orkney Distilling Ltd, said: "As we look to the future development of The Orkney Distillery and our product offering, it is essential that we innovate in order to drive a low carbon, energy efficient spirit production process. This collaboration with EMEC and Edinburgh Napier University is incredibly exciting, and a world first for the industry."
Jon Clipsham, hydrogen manager at EMEC, said: "Working with a world class craft distillery, the HySpirits project blends tradition with innovation. Decarbonising the distilling process with green hydrogen derived from local renewables is a great example of the creative ways Orkney is addressing the challenges of the energy transition.
"We're proud to be partnering with Orkney Distilling Ltd and Edinburgh Napier University on this transformational project."
HySpirits and the Dolphyn projects are just two out of 20 companies that have secured a share of up to £40 million of government funding to explore how the use of hydrogen can be rolled out across the UK — a crucial step towards the end of the UK's contribution to global warming.
Out of these, a further seven projects have been selected to develop their concepts covering a range of sectors including steel, food and drinks, nickel, cement, and glass. The best of these will be awarded up to £7.5 million to move their technologies towards commercialisation.
Moving to a cleaner, greener economy could help the UK seize the benefits of clean growth, with the potential of two million jobs and £170 billion of annual exports by 2030, which hydrogen could be a part of.