news
HMS Royal Oak crew are remembered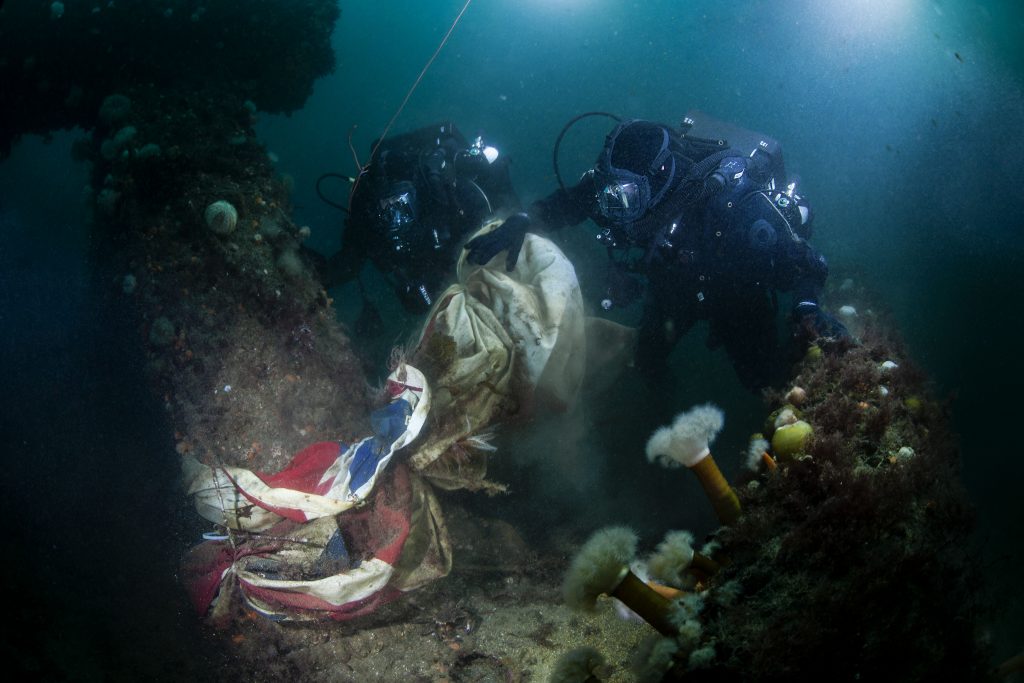 Members of the Royal Navy's Northern Diving Group have carried out their annual dive down to the wreck of HMS Royal Oak In Scapa Flow to perform the solemn task of replacing the White Ensign on the ship.
The once mighty warship lies at rest at Scapa Flow, having been sunk on October 14, 1939, after coming under attack from German U-Boat U-47.
834 Royal Navy sailors lost their lives in the attack, and it is for their sake that Northern Diving Group descend to the Royal Oak each year to replace the White Ensign – as a mark of respect and remembrance at their final resting place.
Sunday is the annual day of remembrance of the tragedy, the 79th anniversary of the sinking. Events will take place at Scapa Flow, and in the Kirkwall Branch of the Royal British Legion.
• The HMS Royal Oak roll of honour book has gone back on display at St Magnus Cathedral after conservation work to repair damage to the book was completed.
The book of remembrance, which records the names of the men lost in the sinking, was damaged during a break-in at the Cathedral last November, an act which shocked the community and beyond.