news
Northern Isles produce must be protected in future trade deals, warns Highlands and Islands MSP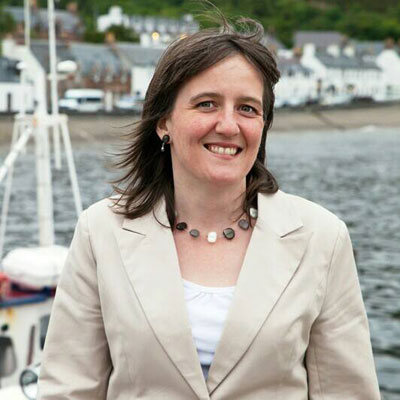 A Highlands and Islands MSP has demanded that the UK Government upholds the protected food names scheme in Scotland in all future trade deals.
Maree Todd's calls come in response to the government's omission of Scottish products from the EU-Canada trade deal (Comprehensive Economic and Trade Agreements (CETA)) and of key Scottish Protected Food Names in EU trade deals with Japan and Mexico.
Two products from Orkney — Orkney Lamb and Orkney Beef — have held protected status since 1996, with Orkney Scottish Island Cheddar also gaining status in 2013.
Applications for North Ronaldsay Wool and North Ronaldsay Mutton to gain protection were submitted last year, with applications for bere barley as a crop and beremeal, as well as Orkney Crab, made in 2015.
Cabinet Secretary for Rural Economy and Connectivity, Fergus Ewing, has written to the UK government's secretary of state for environment, food and rural affairs Michael Gove, to seek assurances around the protection of UK food names in EU trade deals, without which our producers could be commercially disadvantaged.
Fergus Ewing previously wrote to Gove's predecessor, Andrew Leadsom, on the same issue but never received a response.
Commenting, Ms Todd said: "The EU Protected Food Name scheme has safeguarded high-quality Scottish products from Orkney and Shetland such as Orkney Scottish Island Cheddar, Orkney beef, Orkney lamb, Shetland lamb and native Shetland wool from cheap knock-offs, but Michael Gove seems all too willing to take this protection away from Scottish producers and open the floodgates to cheaper products appearing on our supermarket shelves from overseas.
"We cannot gamble with Scotland's £14 billion food and drink sector, where provenance of product is paramount, and allow cheaper imitations to undercut our first class, wholesome produce.
"The UK government must meaningfully engage with the devolved governments to ensure that their interests are protected. We cannot let Westminster's Brexit shambles leave Scottish producers high and dry in the global trading marketplace."