news
Highlands and Islands MSP joins criticism of short term let regulation
New legislation on the licensing of short term lets that could regulated the bed and breakfast market has come under fire, amid concerns over the impact this might have on small enterprises.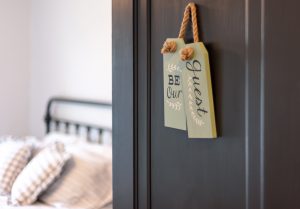 Moves by the Scottish Government to ensure all short-term lets, a room in a house or a whole property, are fully licensed within the next two years have been labelled a "burden" by Highlands and Islands MSP, Jamie Halcro Johnston.
Mr Halcro Johnston has described the decision to impose further regulations on short-term lets as damaging for the hospitality and tourism sector.
He said: "For an area like Orkney, which has such a high economic dependence on tourism, this is a worrying development which will only add to the burden faced by local businesses."
The Conservative MSP was joined in his criticism of the move by Scottish Land and Estates.
A statement from the organisation, which supports rural land-based business in Scotland, said: "Rural businesses are set to suffer following the Scottish Parliament's passing of a short-term lets licensing order which is hugely disproportionate to the problems that are claimed to be managed."
The legislation was developed in response to concerns raised by residents and communities about the impact of short-term let properties on their local communities, including noise, antisocial behaviour and the impact on housing supply.
Housing Secretary Shona Robinson said: "Our licensing scheme will allow local authorities and communities to take action to manage issues more effectively, without unduly curtailing the many benefits of short-term lets to hosts, visitors and the economy".
"This legislation covers the whole of Scotland, including island and rural communities, and offers flexibility to local authorities in how it is implemented based on local needs and concerns."
Local authorities will be required to establish a short-term lets licensing scheme by October 1, 2022, and existing hosts, and operators will have until April 1, 2023 to apply for a licence.
Average indicative fees are set out in Scottish Government's Business and Regulatory Impact Assessment, and are estimated to be in the range between £214 and £436 to cover a three-year licence.