news
Hall of Clestrain restoration efforts recognised in Parliament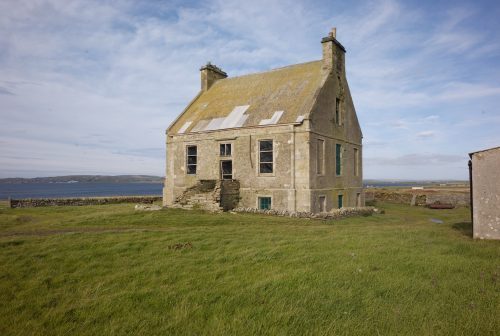 The purchase of the Hall of Clestrain by The John Rae Society has this week been recognised in the Scottish Parliament.
A motion, lodged by Orkney MSP Liam McArthur, has commended The John Rae Society for "endeavouring to preserve an important piece of Orkney's history", further adding the purchase could enhance "Orkney's fine natural heritage for the benefit of the local population and tourists alike".
Andrew Appleby, president of the John Rae Society, said: "The John Rae Society is delighted that Orkney MSP Liam McArthur has lodged a motion in The Scottish Parliament to recognise our purchase of The Hall of Clestrain in Orphir.
"The society is now working hard to create a world class heritage and visitor centre, ensuring the Hall of Clestrain becomes a key visitor attraction in Orkney.
"Crucial to our success will be fundraising to complete the project, and I would therefore encourage folk to donate what they can for this historical jewel in Orkney's crown."
Mr McArthur added: "The John Rae Society has undertaken an exciting new project, and I wish them well in creating a new visitor attraction in Orkney that will not only add to our growing reputation as a tourist destination but will also appropriately celebrate the life of John Rae.
"This motion has already gained support from MSPs across the country and party spectrum, and I hope will go some way to raise awareness of this new project."