politics
Halcro Johnston: government needs to act on islands' air links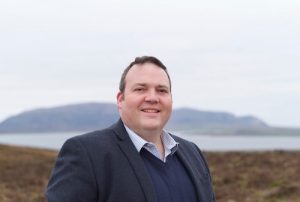 Following a series of delays and cancellations affecting flights to Orkney and Shetland, Highlands and Islands MSP Jamie Halcro Johnston has said that ministers need to act to reassure islanders that they can rely on the service in the future.
According to the MSP,  a catalogue of problems have been reported that have shaken confidence in the ability of residents and visitors to travel to and from the islands when they need to.
Mr Halcro Johnston, who has been in correspondence with HIAL managing director Inglis Lyon about the problems, said: "Weekend services to Kirkwall Airport have been curtailed, a plane recently took off from the airport without air traffic control clearance, while NHS Shetland has reported that eight patients have had their flights cancelled leading to delays in treatment.
In his response to the questions put to him by Mr Halcro Johnston about the weekend closure, Mr  Lyon said that the circumstances were "exceptional" but that "due to the unforeseen nature of the issue, we cannot state that exceptional staffing circumstances will not occur in the future."
Mr Halcro Johnston said: "I appreciate that HIAL have experienced exceptional staffing difficulties and that they are working very hard to mitigate them. And I understand that it is very unfortunate that this problem, while unrelated to the air traffic controllers' industrial action, has coincided with it. However, that is not much consolation to frustrated users of the service.
"The issue here is that this is a lifeline service and there are no alternatives for people who simply have to fly. Local people and businesses in the Northern Isles need a reliable service, and we simply cannot afford local service-levels to be reduced. We accept that we have to live with unavoidable weather events, but the recent disruptions have been workforce-related.
"HIAL is a Scottish Government-owned organisation and one of the reasons for that is a recognition that it provides a strategically critical part of our transport infrastructure in the Highlands and Islands. It's way past time for ministers to take a long hard look at the situation and reassure us that they are prepared to intervene on behalf of the travelling public."