news
Halcro Johnston: agricultural sector has to be supported in the right way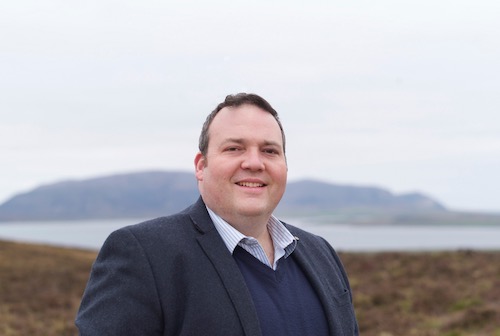 Highlands and Islands MSP Jamie Halcro Johnston has praised the efforts of farmers during the recent spell of harsh weather and has called for support for the agricultural sector to be supported by the Scottish Government and we move towards the UK's exit from the European Union (EU).
Writing in a column for this coming week's edition of The Orcadian, the conservative MSP has said farm businesses must be supported, as any negative impact on them has an effect on the whole rural economy.
He said: "Throughout the harsh weather of recent weeks, we have seen many small acts of heroism across the country. In rural communities, it is often farmers that are the first on hand to help, even when their own businesses are being hit hard.
"As Orcadians, we are obviously no strangers to being battered by the wind, but extreme weather conditions are never far from the horizon. The continuing problems over farm payments, that have rumbled on for years, have been a constant thorn in the side for our farmers. Computer systems have been blamed time and again, while tight incomes become stretched. The impact then spreads across the wholes rural economy.
"And so, on top of farm payment delays, it has been another blow discovering that the Scottish Government has done nothing about preparing the system for when we leave the EU. To be sustainable, our agricultural sector has to be supported in the right way — and we have to ensure that these businesses are given the opportunity to thrive in the future."
Jamie Halcro Johnston's full column will be published in this coming Thursday's issue of The Orcadian. Each week The Orcadian now features a new column from a Highlands and Islands MSP, either from the SNP, Scottish Conservatives, Scottish Labour or the Scottish Green party, alongside columns from our locally elected Liberal Democrat representatives in Scottish and UK parliament.