news
Grutha takes top accolade at 'Hope Show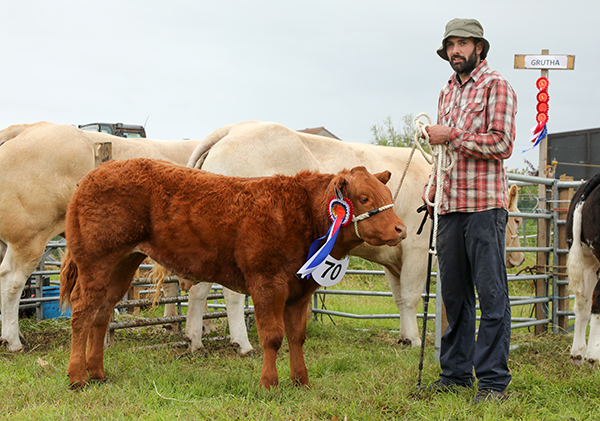 Champion of the cattle section, and named as overall champion of the yard at the 'Hope Show was a Limousin cross stot calf shown by D.D. & J.A. Scott of Grutha.
David Scott said that winning the top accolades was not something he expected, but he was delighted that the December born calf had done so well.
Mr Scott, a long-term supporter of the South Ronaldsay and Burray Agricultural Society annual show, said that the champion was a Lodge Hamlet calf, out of a British Blue cross cow, which was from a Rosie of Quoybond bull.
The champion horse was Midcalder Maggie May, a four-year-old Highland filly exhibited by H. and J. Taylor and S. Campbell of Tayberry.
It was the third successive year the horse, shown by Sarah Campbell, has come out on top, and this year, also narrowly lost out on the overall champion of the yard, instead taking the reserve title.
Top of the sheep section was J. W. S. Wishart of Knockhall with a January-born Suffolk ram lamb.
Champion in this year's dog section was a boxer called Sid, shown by Shirley Davies of Bloomfield.
Best of the goats was a seven-year-old female Anglo-Nubian/Boer cross called Rococo, exhibited by Barbara Moore of Greenvale.
Top exhibit in the poultry section was a Kraikenkoppe cockerel exhibited by Ian Laird of Yeldabrek.