news
Gregor Dowell takes home Uppie Boys' Ba'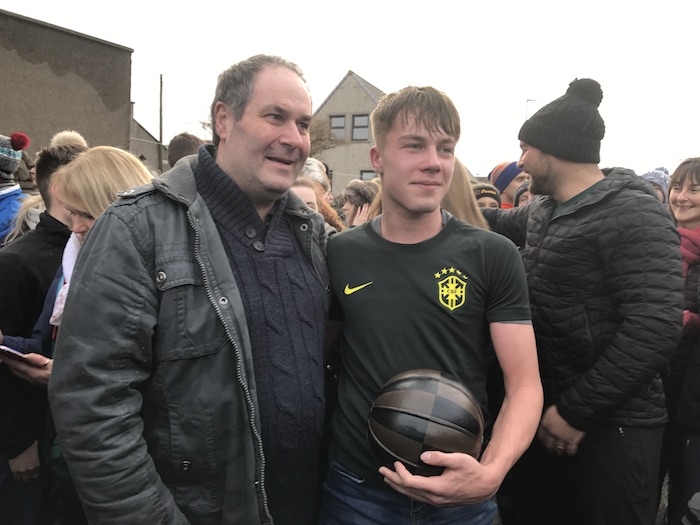 15-year-old Uppie, Gregor Dowell, is delighted to have won the 2017 Christmas Day Boys' Ba'.
"It's probably the best thing in the world — there's nothing better than this," he said, shortly after the win.
"I was against best friends and friends as well, but I got this out of it."
Proudly hailing from a staunch ba'-playing family, Gregor's father, Garry, previously won his own Boys' Ba' on New Year 1995. This Ba' season, Gregor and his family have hopes for a "Double-Dowell" win, with his Uncle Mark in the running in the Mens' contest.