news
Green party celebrates budget deal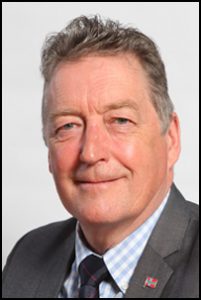 Green politicians representing Orkney and Shetland are celebrating after the party struck a fair funding deal with the Scottish Government to save local services, including inter-island ferries, from being cut.
Ministers announced the details of the Greens' deal of £5.5m for Orkney Islands Council and £5m for Shetland Islands Council inter island ferry services at Holyrood today as part of the agreement to amend the 2018-19 budget.
The agreement also sees £170m more for local council services, a reversal of all of the £157m of local government cuts proposed by the SNP, say the Greens.
Green councillor, Steve Sankey, who represents the East Mainland, South Ronaldsay and Burray ward, said: "Greens are showing what can be achieved when parties are serious about negotiating a good deal for local communities. This fair funding deal is so important to Orkney and will go a long way in protecting jobs and local services."
Highlands and Islands MSP, John Finnie said: "I am delighted that my Green MSP colleagues and I have been able to conclude this deal which will ensure fair ferry funding for the good folk of the northern isles.
"This deal demonstrates how electing Greens can make a real difference to communities. Councillor Steve Sankey and I have continuously pressed for a fair funding deal for communities in the northern isles and I'm thrilled that we have delivered that today."