breaking news
Government maritime rep to intervene in Pentland Skerry grounding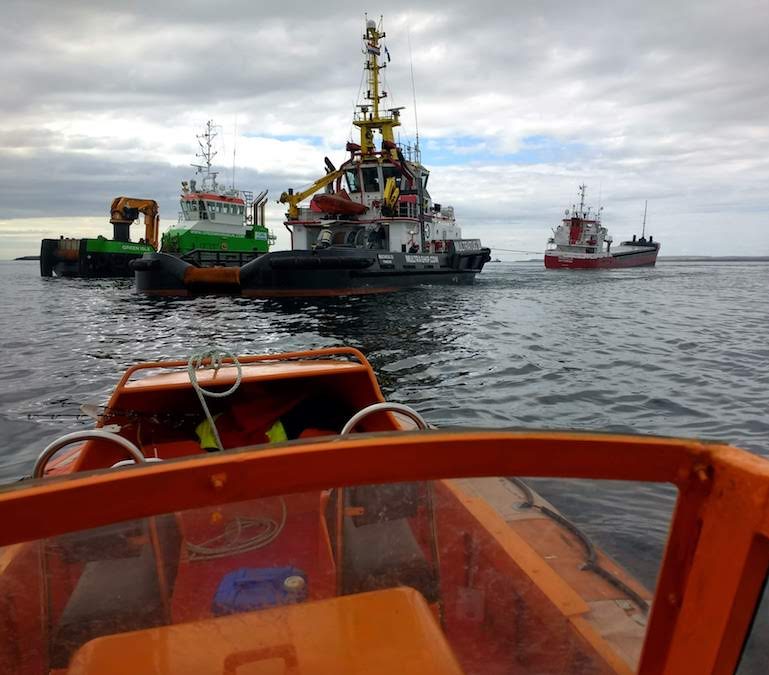 According to the Maritime and Coastguard Agency (MCA), Hugh Shaw, the secretary of state's representative for maritime salvage and intervention (SOSrep) is closely monitoring the situation, as tugboats remain unable to refloat a vessel grounded in the Pentland Firth.
Mr Shaw is also reported to be in a dialogue with the owner and insurer of MV Priscilla regarding the future plans for salvage.The cargo vessel has been grounded at the Pentland Skerries since yesterday morning, Wednesday. Tugs have been unable to refloat the cargo vessel, after remaining in the area overnight.
The OLECG meeting was chaired by Hayley Green, Orkney Islands Council's head of IT and facilities and vice-chair of OLECG.
According to the Maritime and Coastguard Agency (MCA), the Emergency Tow Vessel (ETV) Ievoli Black arrived on scene at around 5pm, last night, but was unable to refloat the Priscilla at high tide. The ETV then stood by the vessel overnight, but as of the time of posting the situation remains unchanged.
The Priscilla remains stable and there are no signs of any major damage or any signs of pollution. The crew is safe and well.
The MCA say that as soon as the SOSRep has received and agreed the future plans, a further statement will be released.