news
Glasgow-based filmmakers wrap shooting in Hoy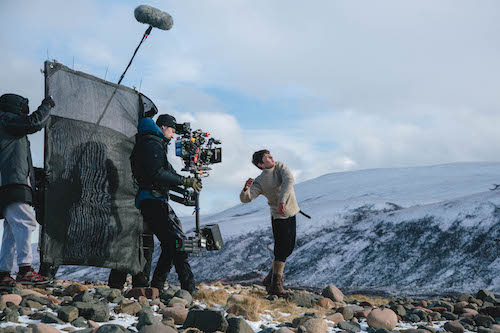 A film, which was being shot near Rackwick Bay, in Hoy, by a small, Glasgow-based production company recently wrapped filming on the island, with help from a few locals and Scottish Sea Farms.
The film, In the Fall, which is set in the 19th century, is an adaptation of a classic short story by acclaimed Candian writer Alistair Macleod.
It is being made by Scots-Canadian duo Tom Gentle and Rupert Clague, who feared they might never wrap, after running into funding setbacks.
Originally, the team had intended to film the story along Scotland's west coast, successfully crowdfunding the £15,000 required to do so.
However, when researching locations, they said they learned of Orkney's iconic Rackwick Bothy on Hoy and immediately knew they couldn't shoot anywhere else.
To do so would require them to raise a further £5,000 –— a figure which later increased to £8,000 when one of their original sponsors had to pull out at the eleventh hour due to unforeseen circumstances.
Speaking recently, Director Tom Gentle, commented: "To say that filming looked in jeopardy would be no understatement. But then we heard about Scottish Sea Farms who run an initiative called Heart of the Community providing support to local causes and they immediately saw the benefit that filming would bring to the island. Thanks to their generosity and quick response, filming has just wrapped and we're heading back to Glasgow to start editing."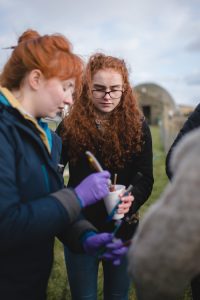 Coordinating applications on behalf of the company is Georgie Mackenzie, who says: "This is exactly the sort of project that Heart of the Community is here to help. In the short-term, it has brought crew and cast by flight and ferry to the island, all of whom have required accommodation, food and fuel, meaning additional spend for local businesses at an otherwise quiet time of year in terms of tourism. In the longer-term, In the Fall could help put Orkney on the map as a potential film location."
Indeed, Tom and Rupert plan to enter In the Fall into major international festivals including Toronto, Sundance, Berlin and Venice, along with the UK's top film festivals including Edinburgh, Glasgow, Inverness, Leeds and London.
Amongst those rooting for the film to do well will be Orkney locals Eilidh Fisher and Rachael Batty. After reading about the production in The Orcadian, they applied to work on the production, securing roles within the costume and art departments for a behind-the-scenes insight into some of the roles that exist in the film sector.
Gentle Giant Productions planning on returning to Orkney to talk to schools and community groups about the filming process.
Says Tom: "The support and backing for the project has been overwhelming: from all those who contributed right back at the start, to Scottish Sea Farms coming to our rescue to ensure filming still went ahead; and from the Orkney businesses that supplied us with everything from hot food to horse and chicken hire, to the islanders themselves who were so welcoming. We look forward to returning soon."