news
Glaitness book delves into Kirkwall history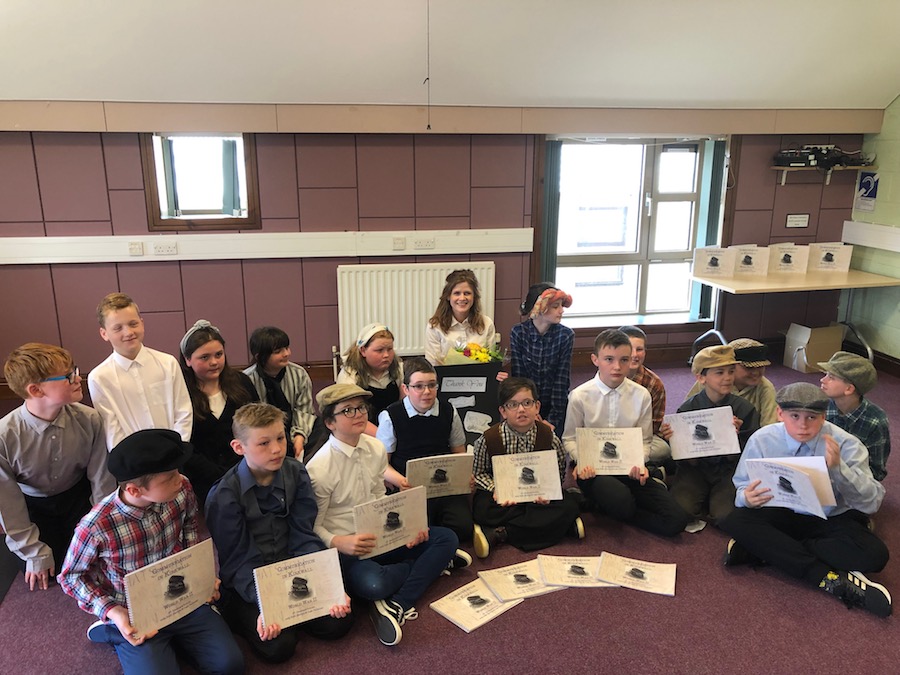 Pupils from Glaitness Primary School have been exploring Orkney history to create their own book — printed by The Orcadian.
Primary Seven children launched Communication in Kirkwall: World War Two, earlier this month, after working with local historians and creatives as part of a project run by Kirkwall Townscape Heritage Initiative (KTHI).
Pupils worked alongside illustrator Britt Harcus to develop their writing and drawing skills. Their teacher, Inga Falconer, feels that the children have benefited immensely from the project.
"What we have looked at has been communication during World War Two," she explained.
"Britt came in with lots of creative skills — writing and lots of different types of drawing. We have also worked with other folk in the community.
"They have thoroughly enjoyed the project. It has been a really rich learning experience for them — they have enjoyed meeting different folk in the community and I think that's a really valuable way to learn."
Pupils Charlie Scott (11) and Connor MacKenzie (12) spoke about their favourite parts of the project.
"I quite liked doing all the research, and having Sandy Firth come in to tell us stories," said Connor.
Charlie added: "I really enjoyed going to Radio Orkney and when Sandy Firth came in too."
Both said they were also looking forward to taking their book and its stories on tour to some of Orkney's residential care homes. This is the second year that Britt Harcus has helped guide this KTHI project. She took the opportunity to thank those who had helped make it possible.
"The KTHI need a big thank you for their funding," she said.
"Without them, this project would simply not have happened. "Sandy Firth, who came to visit the bairns and has been a great source of knowledge and inspiration for the class. I think it's important that wartime stories and memories are passed on and not forgotten.
"Kim and Robert Foden also deserve a special mention for their help in this project as well as Dave Gray at Radio Orkney. Making the CD to accompany the book was a super experience for them.
"Copies of this book are in the Kirkwall Library & Archive if anyone would like a look."