news
Get set for the Orkney Classic Motor Show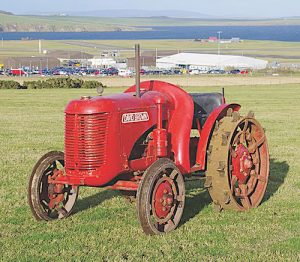 Folk are being invited out to Hatston to enjoy the Orkney Classic Motor Show and the events celebrating the 80th anniversary of the RNAS Hatston airfield.
In a change to the Orkney Vintage Club's annual schedule, the Orkney Classic Motor Show will be held on Saturday and Sunday this weekend, rather than over County Show weekend.
With both the motor show and airfield anniversary, Orkney Auction Mart and the nearby fields will be turned into a military or motoring enthusiasts dream.
There will be a multitude of things to see and do — from displays of military vehicles to recreations of aircraft sections and, of course, plenty of cars, tractors and motorbikes.
This year's motor show will celebrate 60 years of the Mini, as well as 80 years of David Brown tractors and much more.
Events will kick off on Saturday from 1pm and from 10am on Sunday.