news
German company drops out of ferry tender process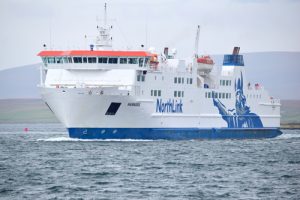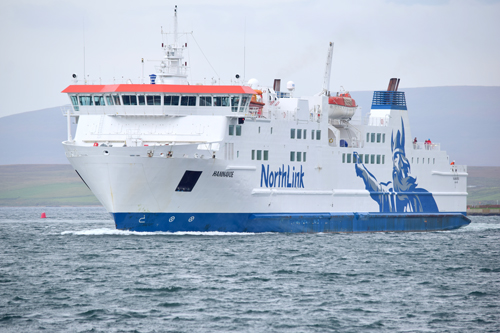 THE SCOTTISH Government has stated that the German company, which was earlier this year revealed as the third bidder for the Northern Isles ferry service, has now withdrawn from the process, a process that will now continue.
Speaking in the Scottish Parliament this week, Minister for energy, connectivity and the islands, Paul Wheelhouse said: "The Court of Session judgement on 26 April 2019, dismissing Pentland Ferries' petition for Judicial Review, allows the tender for the Northern Isles Ferry Services to proceed as set out in the competition documents.
"I can also confirm that Transport Scotland received tenders from CalMac Ferries Limited and Serco Limited on 29 April 2019. The third prequalifying bidder, the international ferry operating company Förde Reederei Seetouristik GmbH & Co. KG (FRS), decided not to pursue any further interest in the competition. Transport Scotland will evaluate bids received, with a view to having a new public service contract in place by 31 October 2019."
Mr Wheelhouse added: "Simultaneously, Transport Scotland will continue its engagement with the European Commission to seek an early resolution to Pentland Ferries' outstanding State aid complaint about the subsidies payable under the next public services contract.
"Further information about Transport Scotland's engagement with the Commission and any implications for the tender procedure will be announced in due course."
Responding to confirmation by the Scottish Government that the tendering of the Northern Isles ferry contract will proceed as set out in the original documentation, Orkney's MSP Liam McArthur said: "This is welcome confirmation by the Minister that there should be no slippage in the timing for tendering the next Northern Isles ferry contract. However, the timeframe is tight and will be challenging for both bidders.
"We need to see real improvements delivered through the next contract, including an increase in freight capacity and restoration of sailings on the Pentland Firth route.
"Unfortunately, the Minister is unable to shed any light on when passengers on the Northern Isles routes can expect to benefit from RET. Almost a year on from the date for implementing RET, those using these lifeline services are still being forced to pay over the odds. Patience locally with this impasse has long since been exhausted."