campaign
Gaan the Distance: Three countries covered during first day in Europe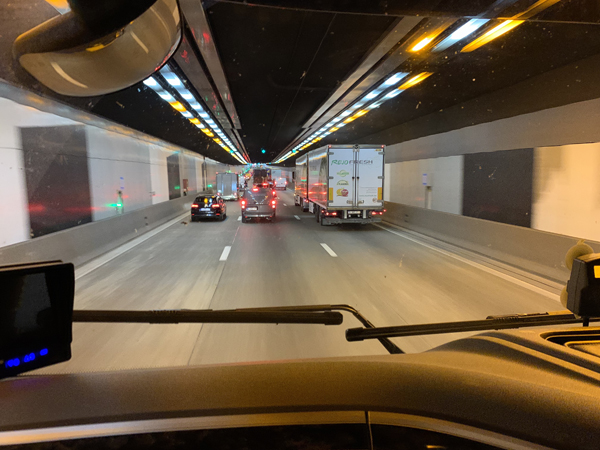 Mark Harcus, a journalist with The Orcadian, and Paddie O'Neill, an HGV driver with McAdie and Reeve, are currently heading to Romania with a lorry and trailer jam-packed full with aid items for the people of Ukraine.
As part of the trip, and in addition to updates on social media, Mark will be chronicling each day in a daily diary.
You can chart their progress at: https://glympse.com/!gaanthedistance
A quiet day today on the road to Romania — or as quiet as you can be when you cross three countries!
We arrived late into Calais last night, on board DFDS ferry Côte D'Opale — a 90-minute ferry, which included a free dinner, and shower facilities for HGV drivers (and passengers!)
With the amount of time Paddie is legally permitted to drive being the key consideration, as we were late into Calais, that meant a later-than-usual start on Wednesday.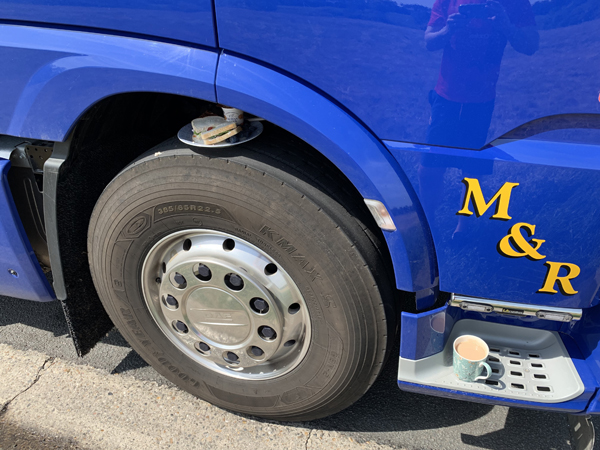 Bright skies and sunshine greeted us once I had completed some media duties for BBC Radio Orkney — getting there in the nick of time having slept in!
The first issue was getting our hands on an On Board Unit (OBU) prior to arriving in Belgium. HGVs driving on Belgian roads have to pay a charge per kilometre, the idea being one of sustainability, in that everyone pays a fair contribution to use the Belgian roads.
In order to pay the toll, drivers are required to purchase an OBU, which is stuck to the windscreen of the vehicle, and calculates the toll to be paid, according to the number of kilometres (calculated via satellite signals).
But first of all, we had to locate a place to purchase said unit, and then decipher the roadside machine, consisting of touch screen pad, a document scanner, and a card payment machine, in order to get our hands on one.
This task successfully completed, and box successfully installed, we set off from France on route to Duiven in Netherlands.
The reason we have to go to Duiven is that we are able to receive customs clearance here for our load before we can go further into Europe.
So we set off from France, quickly arriving in Belgium, where we skirted around Ghent and Antwerp, before moving into our destination country.
On this occasion however, time was against us. We knew it was going to be tight before reaching the customs office before they closed at 6pm, and despite us doing this, it was too late.
I was politely told that it was 5.58pm, and they wouldn't be able to process the paperwork this evening — but if we came back at 8am on Thursday morning, they assured us we would be first in the queue.
So we had little option but to park in a nearby truck park and call it a night — an early night for a change.
Dominoes pizza tonight, delivered to the park, was the choice of tea, and it will be an early night before a long day of driving tomorrow.
The plan is to get the necessary customs clearance as soon as possible, and then start the long trek through Germany, passing by Dusseldorf, Cologne, Frankfurt and Nuremberg, before going into Austria.
10-4 good buddy!