campaign
Gaan the Distance: Queue-crazy on way to Dover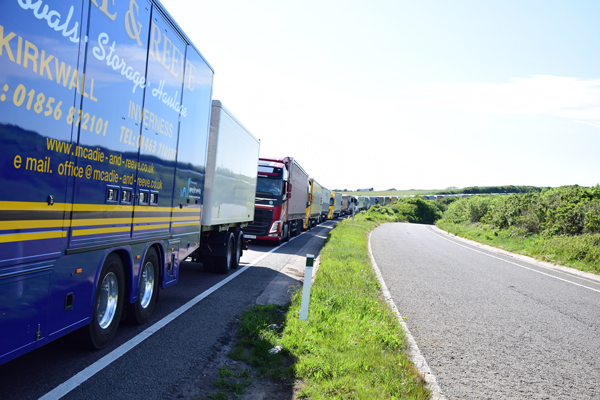 Mark Harcus, a journalist with The Orcadian, and Paddie O'Neill, an HGV driver, with McAdie and Reeve, are currently heading to Romania with a lorry and trailer jam-packed full with aid items for the people of Ukraine.
As part of the trip, and in addition to updates on social media, Mark will be chronicling each day in a daily diary.
You can chart their progress at: https://glympse.com/!gaanthedistance
As I write this, we are currently staring at the back of a Belgian truck — the same sight we've been fixated on for the last hour.
The joys of Brexit bureaucracy, and the heavily reduced freight services across the Channel.
No clue as to where you are at in the queue, or where it may end, no clarification on when or whether we'll get across the Channel today, and, perhaps most frustratingly of all, no other choice but to just sit it out in baking sunshine.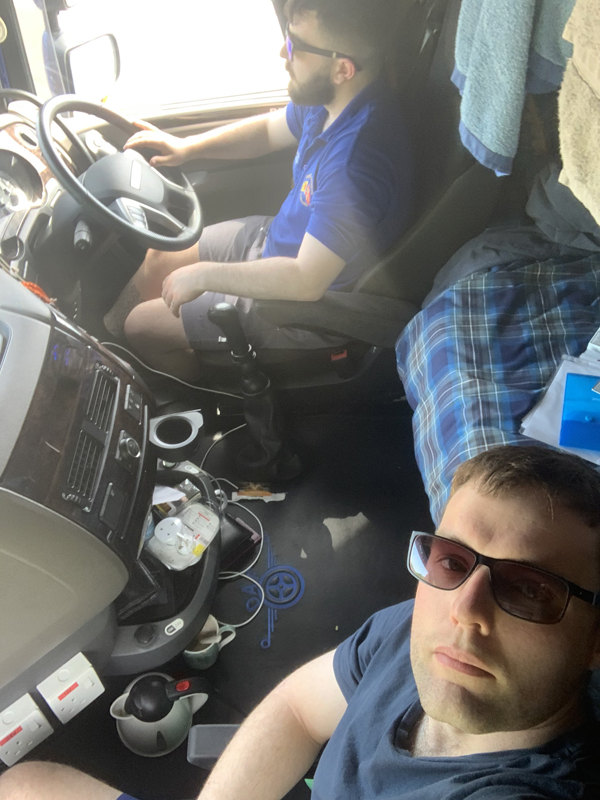 The joys of trucking I suppose, and all you can do is just get on with it.
Mark and Paddie's road trip to Romania resumed at 7am this morning, as we rose with the lark at Charnock Richard services in Lancashire.
Happily, the services had showers so a quick shower to wash the remnants of sleep off, and a quick breakfast in the cab, and we were away.
Today was all about reaching Dover, and while the first 288 miles of the 294-mile journey went swimmingly, the last six miles was anything but.
The ambition was to get on board a DFDS ferry — any ferry would do as we had an open ticket. But first, we had to receive the appropriate customs clearance before we could proceed to the port itself.
That meant proceeding to a sort of holding pen for HGVs at a facility in Folkestone, where we faced a nervous wait, as custom officials checked over the paperwork we had.
A new experience for both of us, there was a bit of uncertainty, but it wasn't long until Paddie arrived carrying a new piece of paper in his hand.
However, we still didn't have the all important GMR number (goods movement reference) — that had been sent on to Finlay at Blysthwood, who was now incidentally in Romania.
Luckily for us, he was prompt as ever in his replies, and duly sent over the GMR number, which gave us the green light to proceed to the port.
However, hopes of just snoring down to the port where we would be waved on to a ferry were quickly dashed, as we were held in queues stretching for miles, as long as the eye can see on the A20.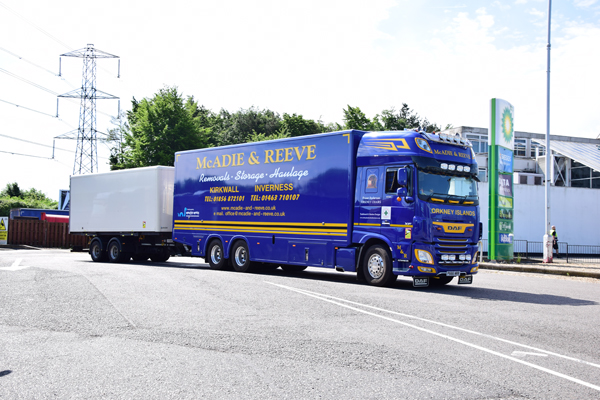 This is not a new issue in this part of the world. The Dover Traffic Assessment Project (TAP) — which enforces a 40mph speed limit and a restriction on lorry drivers to use specified lanes, often gridlocking the A20 — has been controversial to say the least.
Unfortunately, these issues don't appear to have been resolved in this new post-Brexit age, and the exciting prospect of reaching Calais today is a lot more remote and distant than it was, even before we started this morning.
I've had a break from the keyboard for a but, and returning to this blog at 8.34pm, approximately five hours after we first joined that queue on the A20. 
We travelled roughly six miles in that time, and slowly, or very, very slowly but surely, we inched ourselves into the port of Dover itself.
Further waits to get through passport control, and then for DFDS to check out our booking were had, but as I write now, we are sitting in waiting lanes, booked to go on the 9.30pm boat.
Immensely frustrating, there's little we can do. But regardless of the time it has taken us, this is a significant moment, marking the end of the UK-leg, and just the beginning of the European chapter.
Cheers.